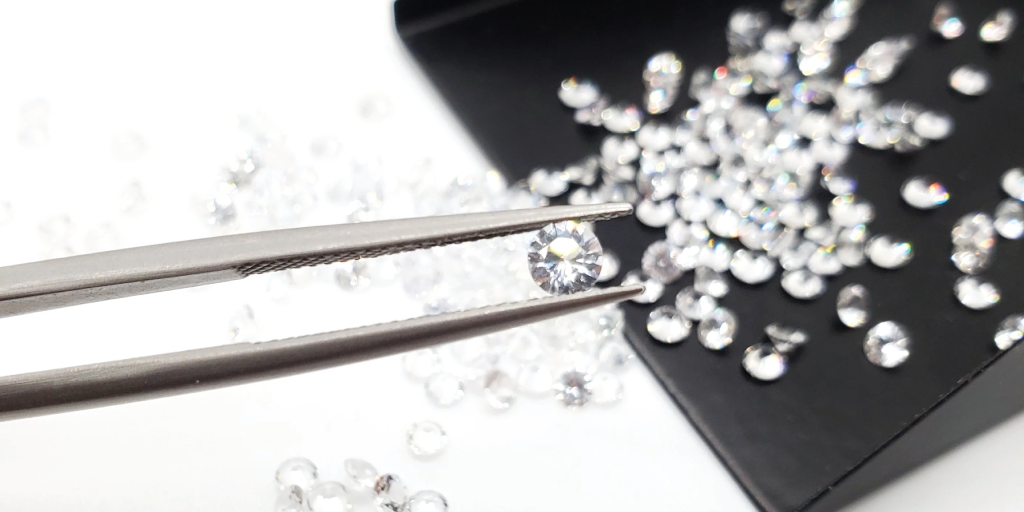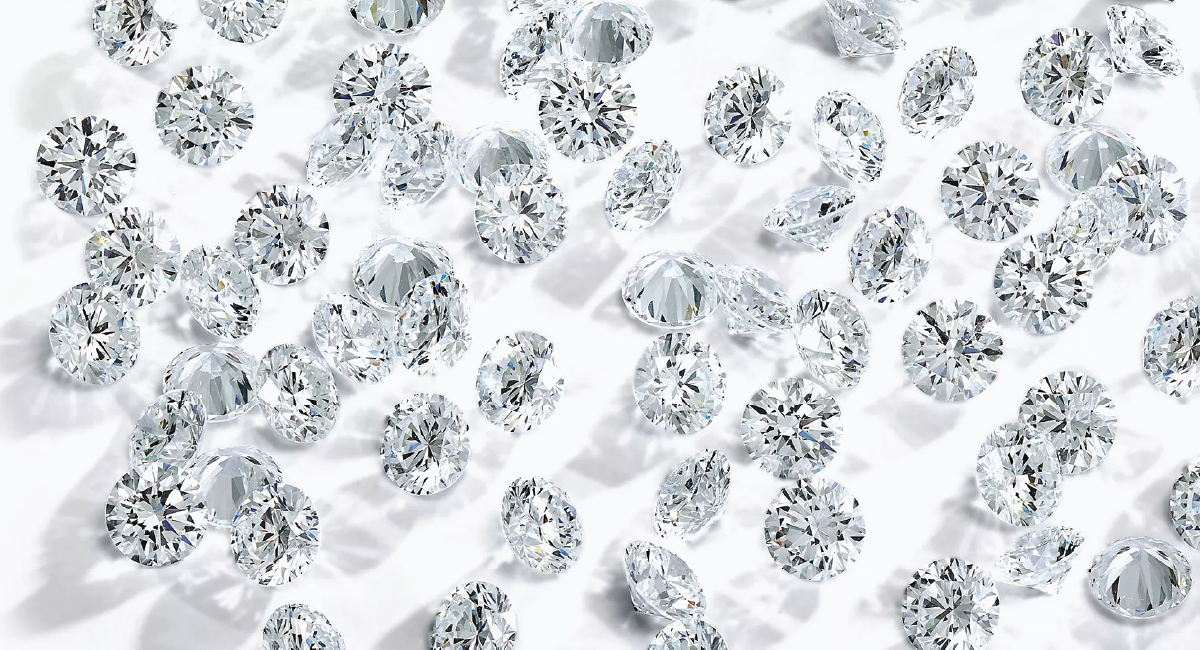 A melee diamond is a smaller version of a normal diamond. Usually, melee diamonds are cut in round brilliant cuts that are very convenient for further usage. The diamond melee is utilized in all sorts of jewelry to make smaller designs or enhance the main design.
The cuts that these diamonds go through are basically single cut or double cut. Based on the number of cuts of the melee diamonds.
What Are Single-Cut and Full-Cut Melee Diamonds?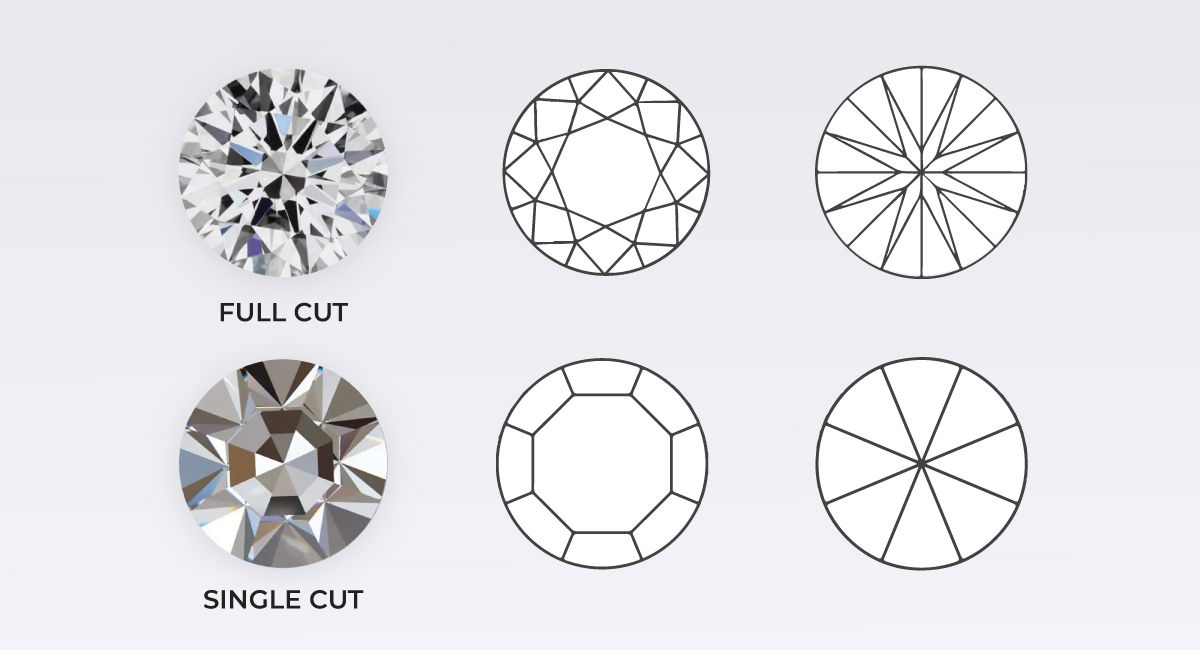 The melee diamonds size chart states that these types of diamonds range from 0.2 carats to 0.001 carats. These sizes of melee diamonds are very small as compared to the size of a 1-carat gem.
These are divided into two kinds of cuts. One is the melee single-cut diamond and the melee full-cut diamond. The single cut has only 17 to 18 facets, while a full cut has 57-58 facets. These facets make a huge difference in the brilliance of the diamond. They go ahead and increase or decrease the brilliance and shine of the melee diamonds.
The diamond melee is usually used in different kinds of settings to enhance the appearance of the main diamond.
What Type Of Jewelry Are Melee Diamonds Used In?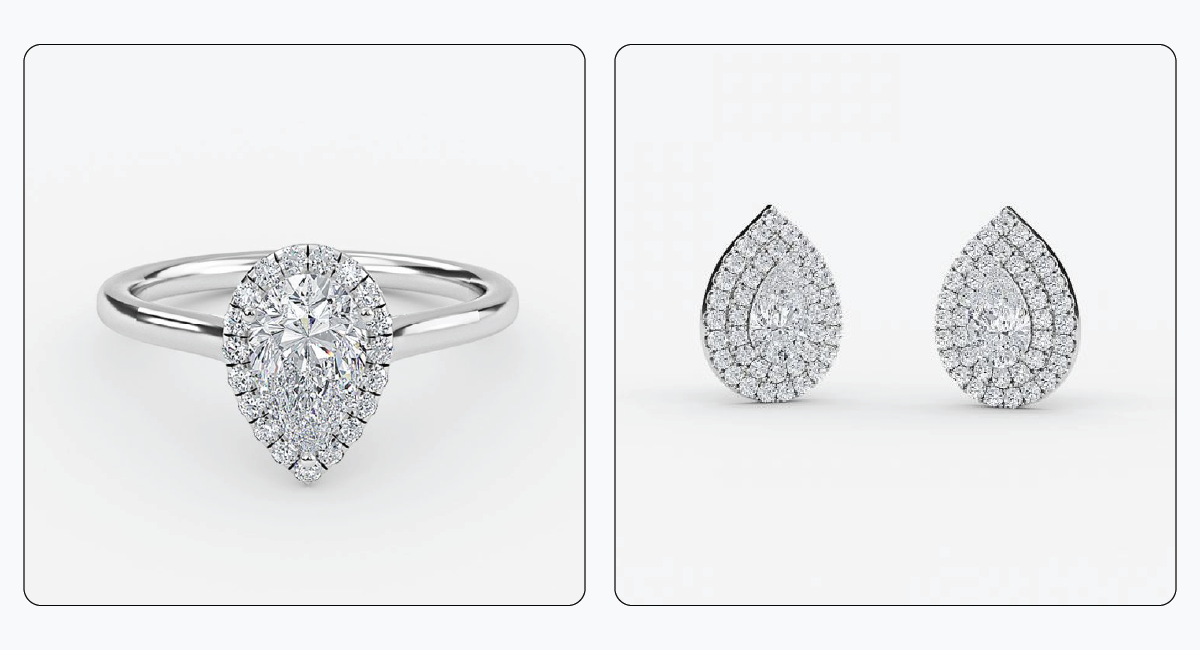 A melee diamond is used in any kind of jewelry like earrings, necklaces or even placed in rings. Other than these, the melee diamonds have usage in watches as well.
Diamond melee is an adornment that can be used in a variety of jewelry. Conventionally, they have found their most usage in the engagement ring industry.
Popular Engagement Ring Settings with Melee Diamonds

Being frequently used in engagement rings, we see that the melee diamonds are commonly set in ways that make the piece appear unique.
The pave set diamonds are the melee diamonds set along the band besides the main diamond.
An eternity setting is a plain ring with just the melee diamonds making the band.
A channel sets in when melee diamonds form a single band until a certain limit is on either side of the main diamond.
A halo setting is when the melee diamond surrounds the main diamond, thus making the main diamond shine even more than it does without the setting.
Conclusion
A melee diamond price is worth the amount one is paying for them, in terms of the shine and brilliance. A diamond melee has a unique characteristic that brings out the best in every other diamond cut.
Frequently Asked Question (FAQs)
Does cut matters in melee diamonds?
Yes, cut matters in melee diamonds as they show the number of facets and thus their brilliance through the light reflections.
What is the closest stone to a diamond?
The closest stone to the appearance of a diamond is moissanite, a white sapphire that closely resembles a diamond.
Can small diamonds be expensive?
Yes, loose small diamonds can be expensive, but they are usually cheaper than larger diamonds based on carat.
How much are small diamonds worth?
Diamonds weighing less than 0.2 carat are small loose diamonds. They are priced between $300-1000 for one carat, varying depending on the other 3 Cs. For melee diamonds, sale is a perfect option, since the prices get even more reduced.
How is diamond melee cut?
Melee Diamonds are usually cut through machines these days, in the form of single or full-cut diamonds.
What is a loose small diamond called?
A small loose diamond is called a melee diamond.
Are melee diamonds worth anything?
Yes, melee diamonds worth a lot, but way less than their larger counterparts. Buying melee diamonds wholesale is definitely worth a good deal.