Crypto Payment
Crypto Payment
TRC20 Address :
TGHhWnoczXqbj9WttDu4AEUFEVVs2uFNR4Copied
Send only USDT to this deposit address.
Ensure the network is Tron (TRC20).
Do not send NFTs to this address.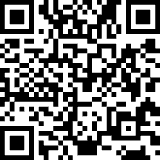 Payment FAQ's
What types of payment do you accept?
We accept all major credit cards (Visa, MasterCard, American Express, and Discover), PayPal as well as Crypto.
Many customers purchasing items valued over $1,000 prefer paying by wire/wise transfer. Wire transfer orders receive a 2% discount from our listed price. Customers paying by wire will receive wiring instructions once they have placed the order. We must receive confirmation from our bank that a wire transfer has been completed before items can be shipped.
If you have any questions, Please contact us for or call/WhatsApp us at +91 9016106290
PS: If we didn't received the order payment within 3 working business days, the order will be cancelled due to non-payment & we are not responsible for the same.
Will I receive a discount if I pay by Crypto?
Yes. Bank wire/wise.com/Crypto customers receive a 2% discount off their entire order. Please request coupon code from our
support
.
Will I be charged sales tax on my order?
No, We don't collects sales tax on orders that are shipped from our South Asia Locations.
Can I pay with two different credit cards?
Yes. If you'd like pay with two different cards, please place your order over the phone with customer service at +91 9016106290. We are available 24 hours a day, 7 days a week.
Do you offer Financing/EMI?
No. as of now we don't offer a EMI/finance.