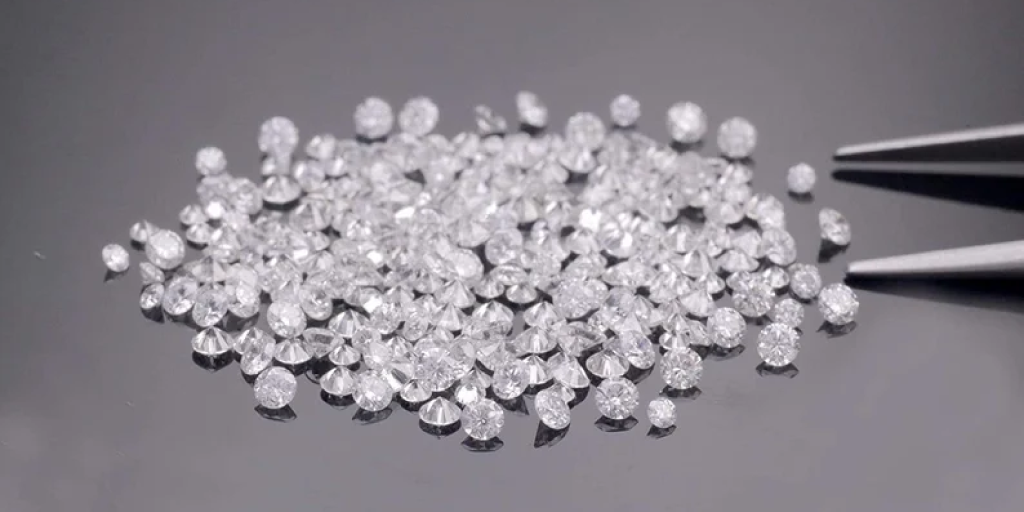 If you are looking for the proper ways to use small loose diamonds then we have got you covered. On hearing the word diamonds the image of a shiny piece of jewelry comes to our minds. We forget to remember the diamond on its own has an individual identity. When a diamond has been cut and polished but has not been placed on any piece of jewelry yet it is called a loose diamond.
These Small loose diamonds come with the benefit that they can be placed alongside any main stone or combined to form a piece of jewelry.
These small diamonds can either be the main attraction or the reason the main attraction (a big diamond in this case) gets more attention. And when you go to buy loose diamonds, you should make sure to examine them closely. The true nature of the diamond can be assessed individually before being selected.
Loose natural diamonds allow you to invest in a higher quality of diamonds for a higher price, rather than subduing the diamond quality in the design of any jewelry.
What Are Small Loose Diamonds?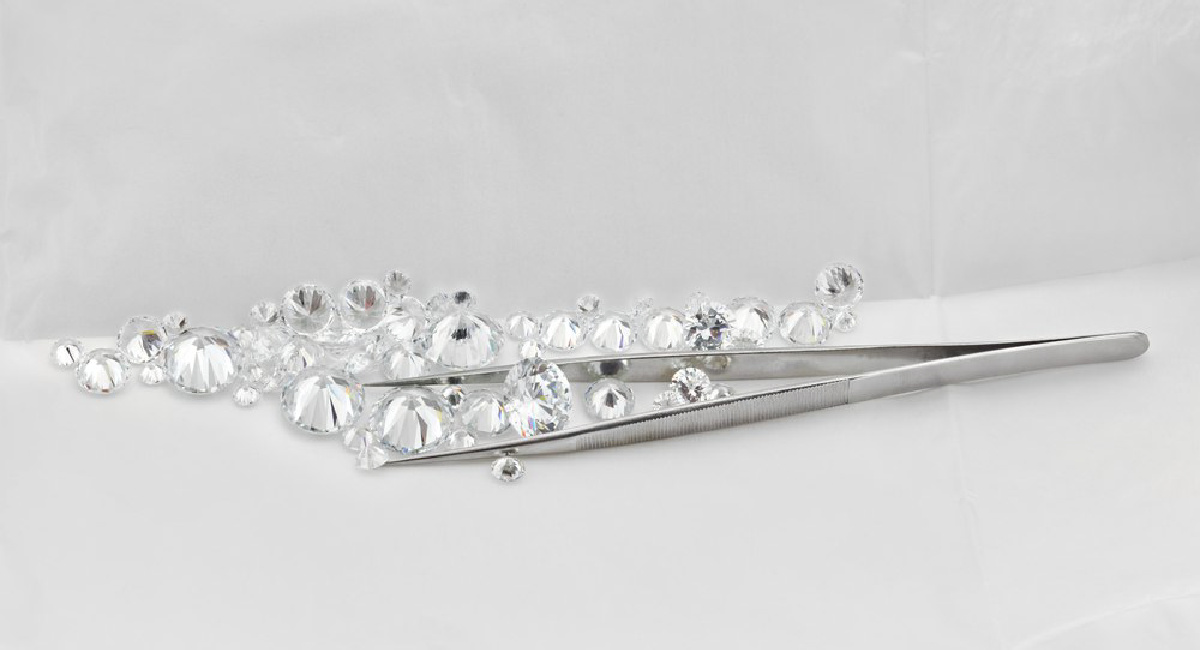 Small loose diamonds are, like the name suggests, Diamonds that are small and available loosely without being based on any specific piece of jewelry. The loose diamonds which lie in the carat range of 0.005 to 0.20ct are called small loose diamonds or melee diamonds.
The cuts and parameters used to measure natural loose diamonds are the same as that of normal diamonds. They have up to 56-58 facets, it can also be lower depending on size. Hence, just a smaller-sized version of the actual diamonds.
Natural loose diamonds do not have any identity of their own, owing to their minute size, hence they are usually utilized to enhance the main diamonds in jewelry. Various diamond settings allow one to utilize these small loose diamonds in a way that brings out the beauty of the larger diamond. The smaller diamonds add an extra edge of beauty to the main diamond, as it transmits the light all around the diamond, making it appear shinier.
How to Use Small Loose Diamonds?
Now coming to the main question- How to use these small loose diamonds or what is the best way to use these small loose diamonds?
Small loose diamonds can be incorporated into any piece of jewelry if the design permits it. These tiny diamonds can be a part of earrings, rings, pendants, necklaces, and cufflinks as well.
Diamond Ring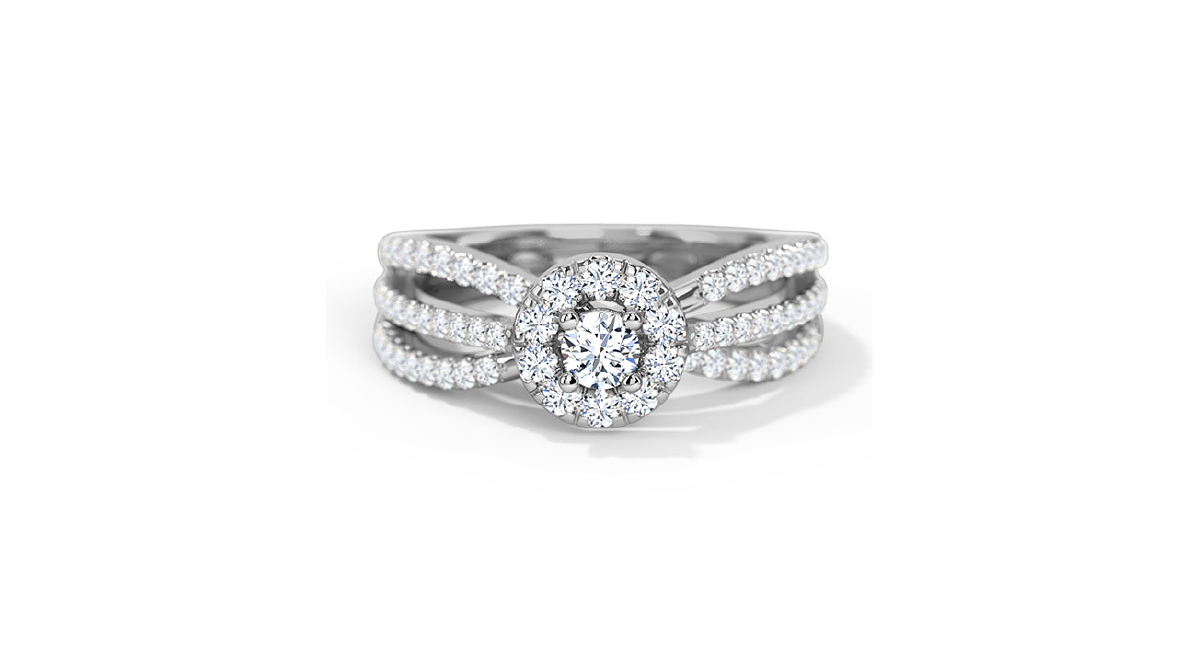 Settings in rings like Pave, Halo, and three stones incorporate small stones. In the pave setting, smaller diamonds form the line of the ring, while the main stone is highlighted. The halo setting is where the smaller diamonds are around the main diamond and the three-stone setting is where the small stones are placed on either side of the main stone.
Earrings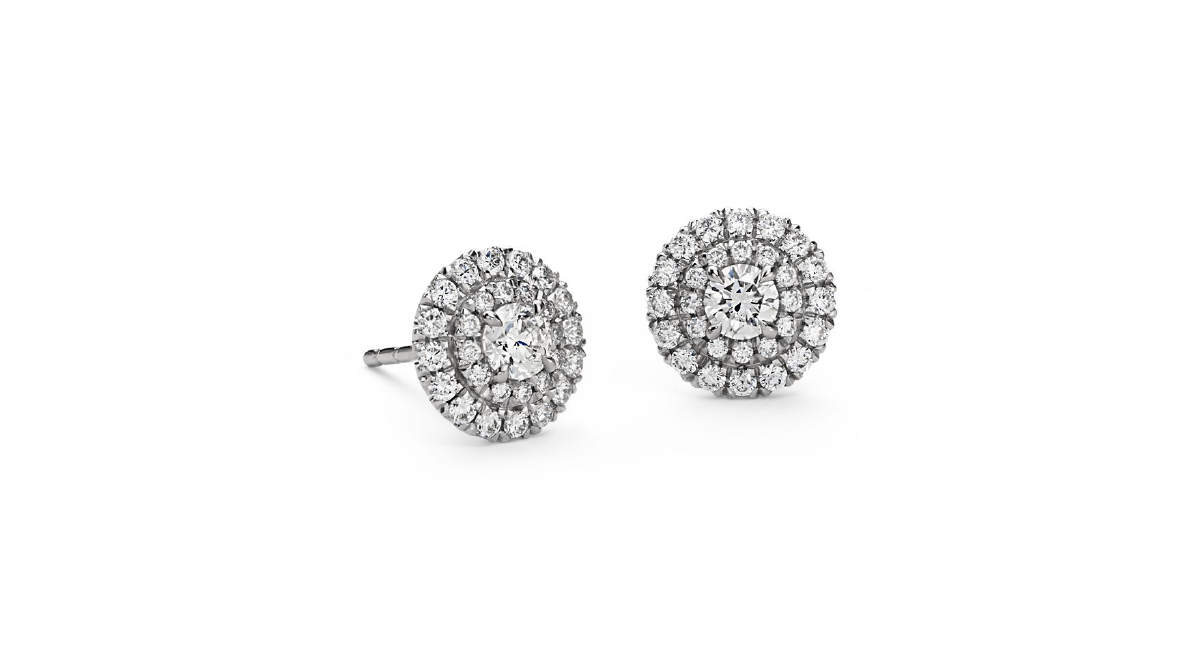 Loose natural diamond earrings can be designed uniquely or in alignment with any main stone of the pattern. Usually, diamond earrings are not too heavy or large and thus incorporate the use of small diamonds.
Pendants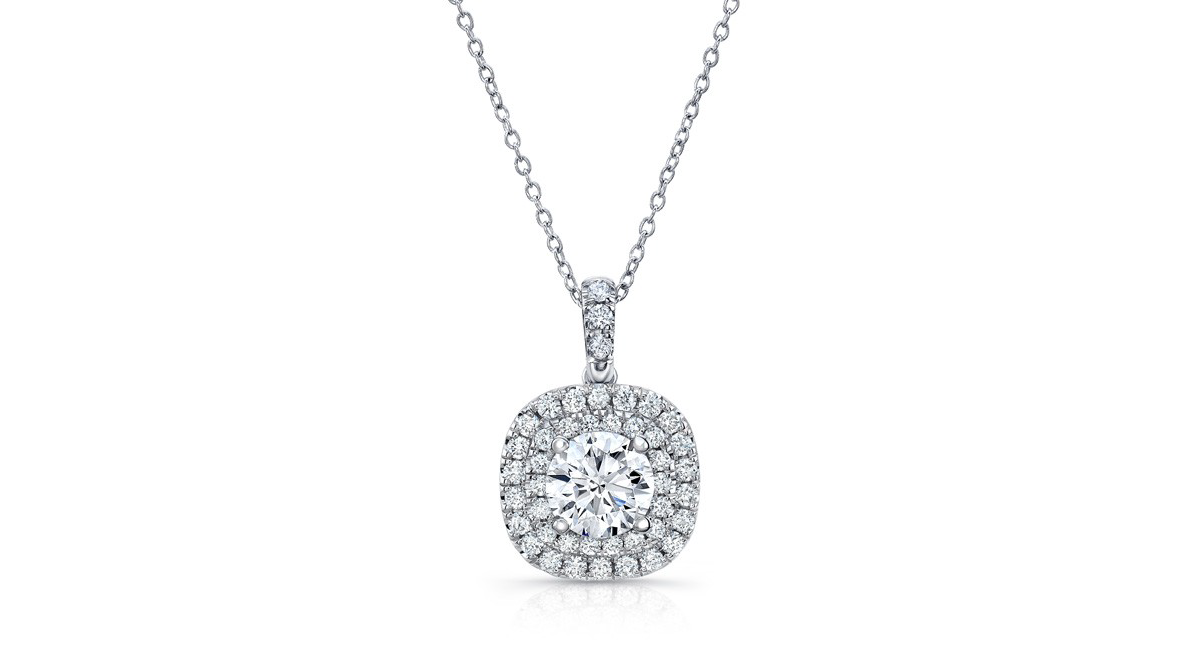 Pendants again are pieces that can be uniquely designed just with the small loose diamonds or with the combination of another larger gem.
Necklaces usually do have a lot of these small loose diamonds which form a part of the design and its intricacy and elegance.
Diamond Cufflinks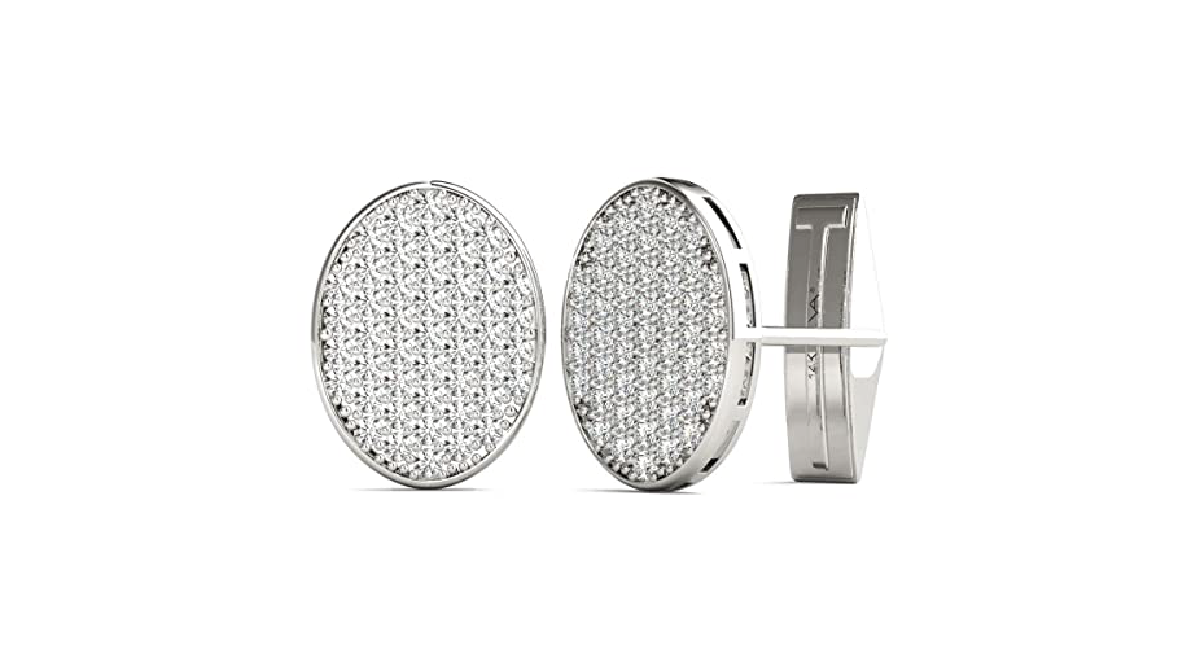 Cufflinks can be proposed to be made for any chosen design, by a designer who knows their way around the usage of these tiny diamonds. A single loose diamond placed on a cufflink would make you look sharp and elegant.
These diamonds can be overall fitted into any piece of jewelry, with metals of your choice like gold, rose gold, silver, and platinum as well.
Diamond Grillz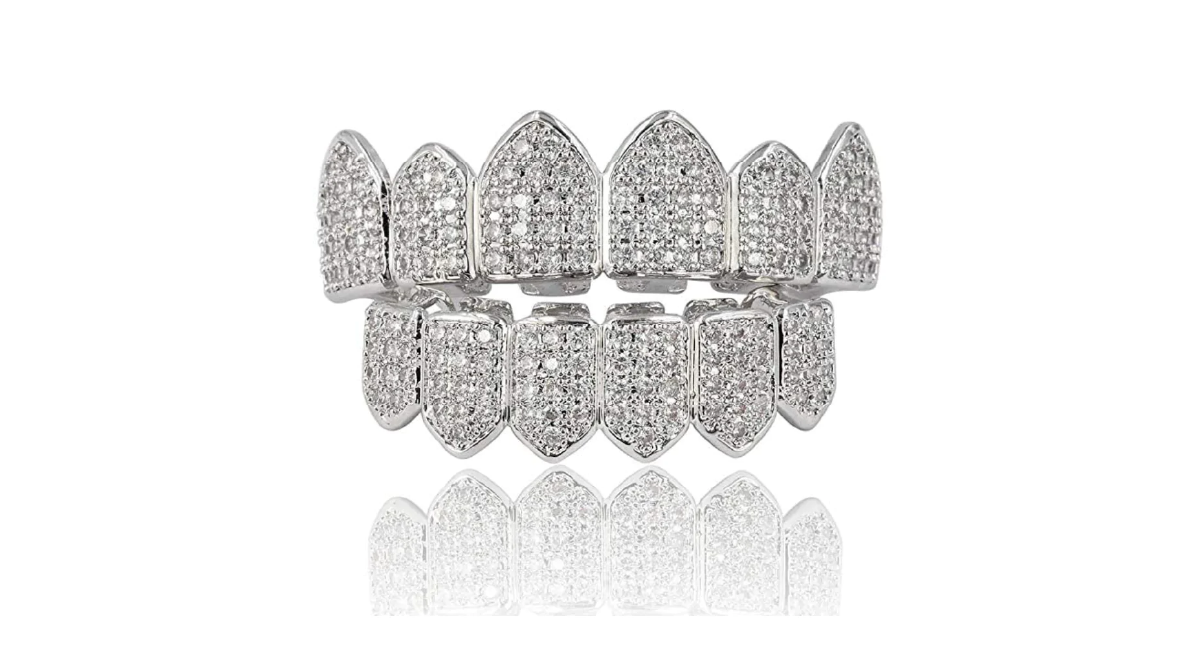 Since these diamonds are small and versatile, their applications are versatile. With the rise in rap fashion, which is inspired by rappers. The idea of Diamond Grillz is on the rise. Diamond Grillz are a set of dental adornments, which are placed over the original teeth. These can either be worn on top of the teeth or are embedded inside. Natural loose diamonds are perfect for these.
Another part of hip-hop jewelry is the overdone neckpieces. These extravagant pieces of jewelry are either Cuban link chains or chains that are embellished with small diamonds and patterns.
Diamond Watch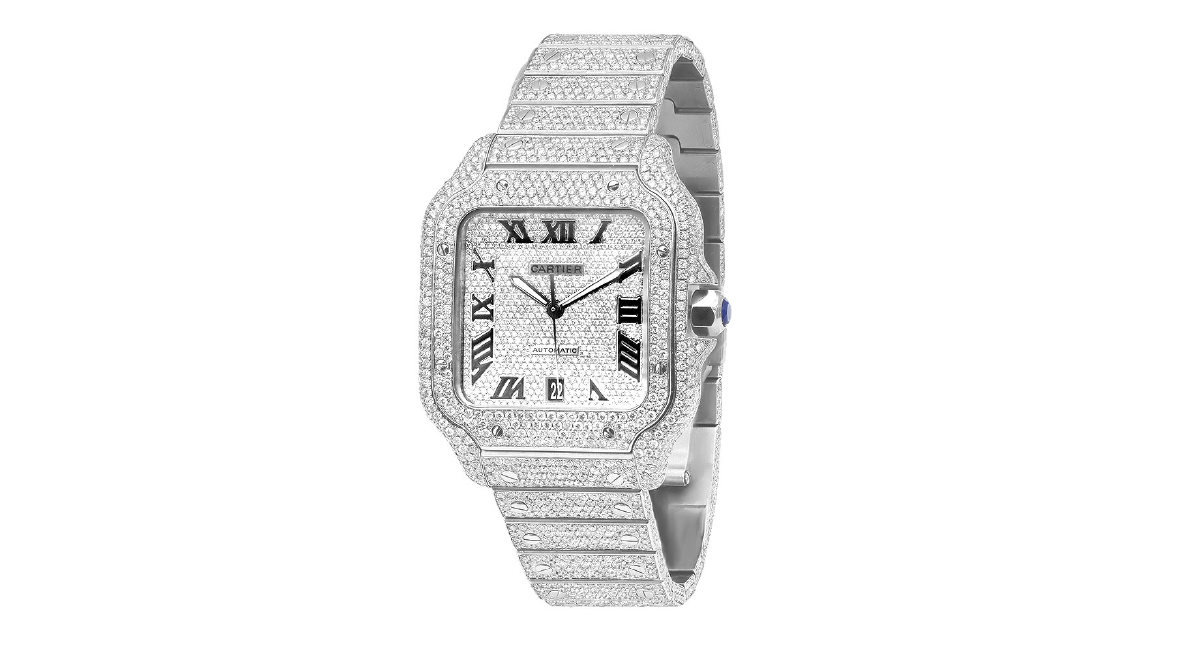 Diamond Watches have also been incorporating loose small diamonds to enhance the aesthetic appeal of the watch. These watches usually are designed by high-end watch brands, to cater to their audiences. One can also propose the addition of loose small diamonds to existing pieces, provided the design addition does not interfere with the usage of the product.
Buying Guide- Tips for Buying Small Loose Diamonds
There are a lot of online stores/websites that have small loose diamonds for sale. The websites that you choose need to be trusted enough to actually buy a thing as precious as diamonds from them.
You should check reviews, inventory, prices, and deals. Compare different sites and you'll get the best deal. We at RRP Diamonds offer a variety of small loose diamonds, in different carats and fancy colors. Look at our inventory once, any diamond you purchase will come with a certificate.
Before buying small loose diamonds, one should check up on the 4 Cs that make a diamond unique, the cut, color, carat, and clarity. These make a diamond unique and justify its quality of it. The cut can be chosen based on the function of the diamond if it is chosen for any specific purpose.
Conclusion
Loose small diamonds are a beauty of their own, and they come in small sizes. They enhance the beauty of the main gem or can be used collectively to form designs per preferences. They are versatile in their usage, based on different kinds of jewelry pieces, alongside being a very good investment in a better quality diamond.
Frequently Asked Question (FAQs)
What to Do with Small Loose Diamonds?
Small loose diamonds can be added to jewelry like necklaces, earrings, pendants, cufflinks, and rings. These are diamonds that are used to enhance the aesthetics of any piece of jewelry. It is a diamond, with the same characteristics, just a little smaller in size and hence its function.
Who Buys Loose Diamonds?
Anyone can buy loose diamonds, as it is cheaper than diamonds placed on jewelry and it also allows one to carefully look into every diamond before buying it.
What Are Small Diamonds Called?
Small loose diamonds are called Melee diamonds and are used to enhance the larger gems used in any jewelry design. Their carat range is from 0.005 to 0.20ct.
What Are the Small Diamonds on A Ring Called?
The tiny diamonds on a ring are called Melee diamonds and their primary purpose is to increase the appeal of the main gem and the design of the ring.