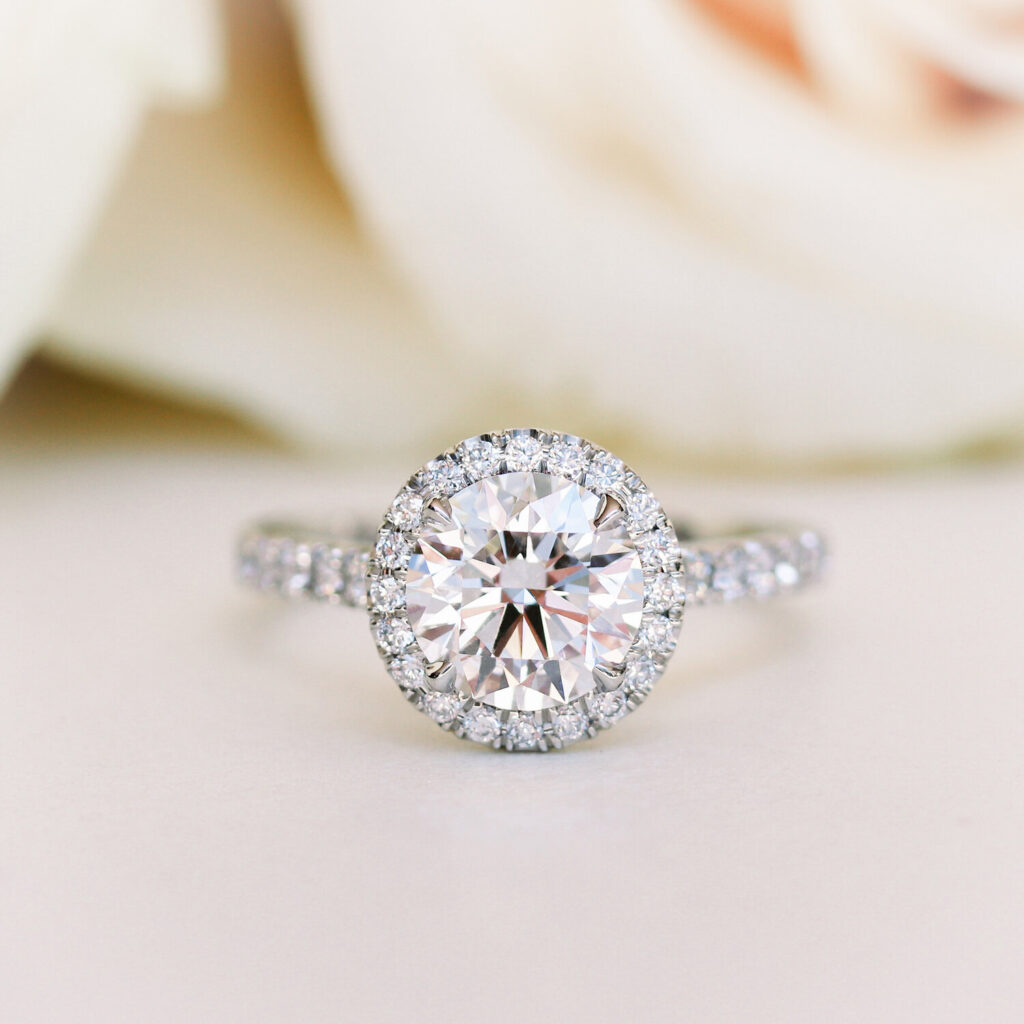 If you want to propose to your partner then you should keep in mind all the aspects that go into the proposal. What kind of proposal would she want? What kind of finance will be required? And most importantly, what is the right engagement ring? 
You would want to give her something that she shows the signs of elegance, beauty and they feel proud of wearing it. But at the same time, you wouldn't want that, this one purchase should empty your pockets all at once. 
Engagement rings are one of the most important purchases of a person's life. Nobody wants to mess up their wedding ring, one always keeps in mind the details of their diamonds and affordability is one of the main aspects.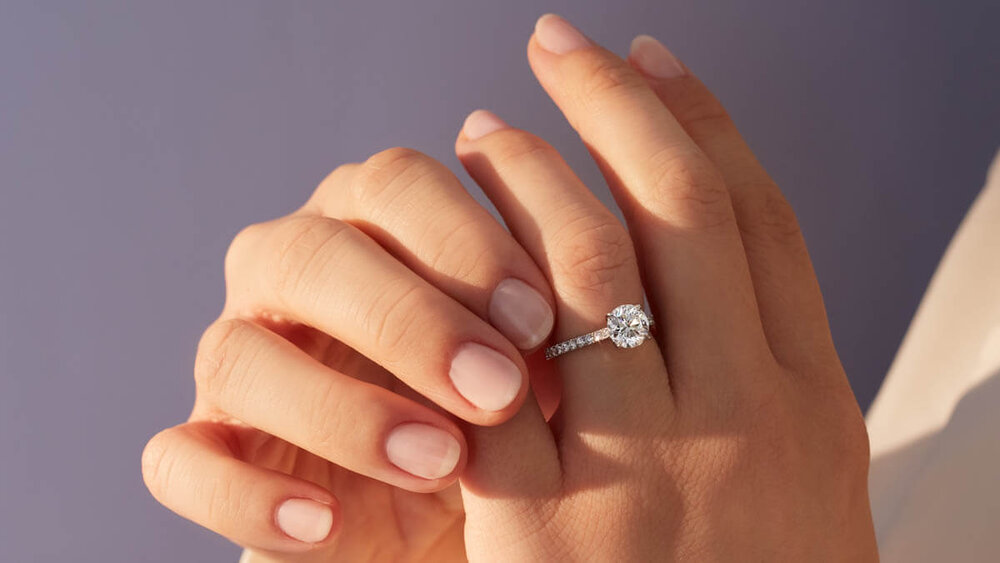 Couples' and customers' always keep in mind to check ways to get the best out of their purchase. Here are some beneficial ways you can finance your perfect engagement ring that your partner would wear every day of their life. 
How to manage your budget 101
Step 1: Budgeting
Set your budget with a good buffer amount, how much would you like to spend on a ring and include the cost of taxes and insurance in it as well. As for the money to be saved up, an engagement ring would cost around $10,000.  $10,000 is a generous amount to be spent on an engagement ring. 
Set your budget range, Saving up for your big buy can be a task. But don't burden yourself with the pressure of saving just for the ring. Keep the money aside that you spend on your regular expenses. There is one simple way to understand this. 
Divide the cost of the ring by the number of months you plan on keeping till the time of the big day to determine the amount of your monthly savings. 
Step 2: Monthly Planning
 Create a plan to manage your expenses each month so that you are left with a sufficient amount at the end of the month. Each month, consider your regular living expenses such as your bills, groceries etc. then check if you are left with a sufficient amount of money. Or, you can create a different account as your saving account.  
Step 3: Precautions 
Manage how much you would spend It's important to understand that you can't spend all your fortune on one particular purchase no matter how important of a buy it is. One must plan out their expenses, their income, their budget range, their preferences beforehand. 
Your whole life doesn't just depend on one ring, hence, don't just save up for your wedding ring but make it just a normal investment in your life. Another great tip would be to attach your main salary account with the savings one, and each month, a certain amount of money would be transferred to the given account hence giving you an easy chance to save up.
Step 4: Learn about Financing
Know enough about financing. Finance your buy carefully If you are planning on financing your jewelry, it's a good option only if you are well informed about the terms and conditions of the scheme. Financing a jewelry purchase is an option a lot of new-age couples prefer in this day and age. 
One must know the loan structure, the fee payments, rates of it. There are mostly two ways you can finance your purchase, One being bank loans and the second being credit cards. One must understand that credit cards and bank loans are a crucial aspect, hence you should have mostly every knowledge about financing and how to manage your money. Take your time to decide when to pop the question 
Pro-tips for making a budget buy!
Keep a good lookout for season sales and clearance sales, you can find many steal deals easily! 

Always check the information of the return policy and you also have the option of getting the ring insured. Start saving up months before. 

Always look for certified diamonds with a GIA certificate. 

You can always consider a colored stone. It's way cheaper yet looks cheek and is in trend. Couples are looking for new ideas to mark their love, go ahead and give a colored diamond a try. 

For an inexpensive ring, we would suggest you opt for a halo setting. It's as simple and beautiful as it sounds. 

Keep your partner's preference in mind. Who wouldn't like a surprise proposal? But it's important to understand that you may want to prefer something that your partner approves of. You wouldn't want your other half to have a different choice.

 If you want to keep the surprise idea, then you can find ways to understand your partner's choice, like gifting some other jewelry to understand the choice of diamonds or ask what she or he would prefer in terms of rings. 
Also Read: Stylish Tips For Storing Safe Your Fine Diamond Jewelry
The DO'S and DON'TS
Do your research 
It's necessary to keep all the needed information in mind before you purchase your engagement ring. Diamonds can differ in a million sorts of ways. Not all stones need to have the same price in the market. There are a lot of varieties of stones available in the market with different styles, designs etc.
One should always be one step ahead in terms of buying an engagement ring. Engagement rings are considered to be a lifetime investment. Go through different market showrooms to understand your options rather than jumping to conclusions. 
You can either ask your family, friends or read other articles, go through different jewelry sites to understand better. There are millions of guides and articles by which you can find out about your favorite stones available in the market. You can choose from a whole variety of them. 
A few different ways to purchase affordable rings One basic thing a customer should keep in mind is the 4C's. Cut, clarity, color and carat. Whenever you are shopping for diamonds, always put your special attention on these four. You can choose differently as it completely depends on you. For example, you can buy a 1.8-carat diamond ring rather than a 2.0 carat one. Other than what's the carat weight of the stone, it would hardly be noticeable to the eyes.
Do take care of your ring
Just buying that expensive product isn't going to be enough. Engagement rings are an investment for a lifetime. Hence, protect your ring at all cost. Some guides would help you understand better how to take care of your jewelry well. 
Do try to balance the quality and cost
When you are purchasing your favorite ring, you need to understand that it's difficult to balance between the cost of the ring and the whole quality of the stone. You need to see that you are paying the right price for the product. 
Quality is what you should look for if you want something elegant, flawless yet inexpensive. As in for metal, opt for 14K to 16K gold band. 
You should always ask for the GIA certificate when purchasing your jewelry. It would help you understand better the components of the ring. GIA certification is a trusted way to understand every single detail of your jewelry. 
It is usually advised to take your partner with you when going shopping for the ring. After all, they are the ones who would have the ring on their finger all their life. 
It's advised to our customers that they opt for something with good quality stones and setting rather than a large stone, that would just cost you extra money. It's easy to look for good quality stones with the best bands and setting.
Don't make unnecessary purchases. 
If you want to save up for your ring, you need to cut down on the bigger expenses. If you were planning a trip somewhere, drop the idea. If you had to buy something you wanted, don't get it now. Try cutting down on your expenses as much as possible to save up a good amount for your ring.
Opt for cheaper places to dine. Having a partner does increase your spending hence what you can do is choose places that are cheaper but with good quality dining or good cheap cafes. You can opt for different DIY ideas for dates and you never know, one of these nights you would pop the question with the perfect ring. 
Do your homework and know what you want 
A lot depends on the kind of setting you choose for your jewelry. The type of setting you to choose determines the brilliance, shine and size of the stone. If you couldn't purchase the most expensive or a large stone, you can always choose a setting that would bring the best out of your ring. 
Gold bands, when it comes to the bands of the rings, they add up to the cost of the whole ring. Even though diamond looks the best with platinum, it's a lot more expensive than gold. Platinum is 30 times rarer than gold hence the cost. 
Diamond rings with gold bands look as elegant as any other metal would look if a good setting is chosen for the same. 
But if you don't want to go for gold, you can always choose white gold. White gold does work as a good alternative to platinum and at a lower price. White gold has a lot of other advantages being that white gold is resistant to corrosion and rust hence being a good choice if you want the ring to last for years. Where to find good rings online? 
Ending remarks from the author
Proposing the love of your life isn't as easy as it seems, does it? There comes a lot of other things when proposing to the love of your life. You need to time your events and plan according to the way you are saving your money. Don't take such decisions in a hurry. 
Also Read: 7 Stunning Diamond Alternative For Top Pickup
Conclusion Thoughts
We hope our guide helped you calm your nerves and attain clarity and some insight on how to manage the financial aspect to your proposal. But with all being said, what matters the most is that your bond with your better half is the most important thing and money can only make little difference when it comes to love. We hope your big day is auspicious and we wish you great luck for it. Until then, Happy Shopping.