7 Stunning Diamond Alternative For Top Pickup
Diamonds have been one of the most dominating elements in the jewelry industry since their discovery and while the gem deserves the status and importance it receives from customers and jewelers alike, many other gemstones deserve a similar amount of appreciation. These precious stones can also act as excellent alternatives to diamonds in the making of different forms of jewelry since diamonds can more often than not fall out of the budget range for many jewelry shoppers.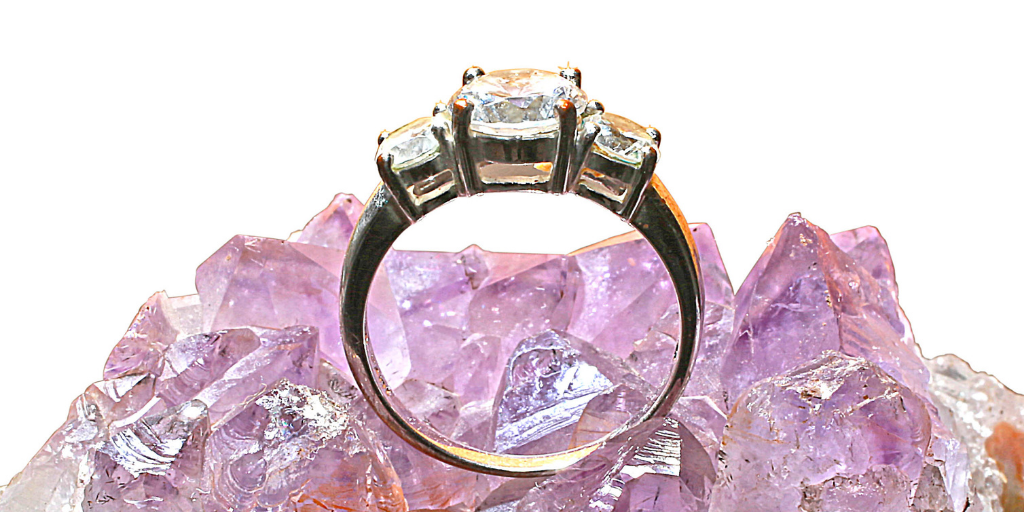 These diamond alternatives are available in as many brilliant shades and beautiful cuts as are diamonds while also providing customers with the bonus of distinctiveness to the classic and generic engagement ring settings. While precious gems like sapphires, emeralds, and rubies have always been regarded as antique and an important jewel since they are capable of making a statement stunning enough on their own, stones such as the moissanite and white sapphires are the actual alternatives to diamonds since they resemble diamonds in terms of appearance but differ from it from every other aspect such as structure, properties, price, availability, etc. 
One important thing for customers to remember is that there is no specific rule when it comes to choosing a precious stone for engagement rings or any other form of jewelry for that matter. Priority must be emphasized on personal likes and dislikes and the idea of perfection that exists regarding this in the mind of the wearer or customer. Hence, there is absolutely no harm in considering these alternatives if one's partner or oneself prefers the alternatives over diamonds. Every gemstone exudes its own unique properties that customers can fall in love with. 
To make customers aware of the options they have available in place of a diamond, here is a list of the seven topmost alternatives to diamonds. 
Moissanite 
Named after its discoverer, Henri Moissan, the moissanite is a precious gem that was discovered in 1893 by a French scientist who went on to win the Nobel Prize in Chemistry. Since the stone closely resembles diamonds in terms of appearance, the scientist initially believed that they were just diamonds. Upon further investigations, it was determined that the stone's composition contained silicon carbine and not carbon which is the component of diamonds. 
Moissanites are the second hardest mineral right after diamonds, as they were measured at the value of 9.5 on the Mohs scale. These gems look beautiful on rings in various settings, ranging from being the only gem on a band to being paired with diamond accents.
Since the availability and accessibility of moissanite are much greater than diamonds, they are prized a lot less and hence are an economical option for those who wish to own something sparkling and beautiful but do not have a heavy budget which can include diamonds. 
Sapphire 
There was a time until the 20th century wherein sapphires were an even more popular option for engagement rings than diamonds and were sought by many to adorn their fingers. Although the shade of blue is characteristic of sapphires, the gems are also available in other colors such as peach, pink, teal, yellow, and white. 
With a value of 9 on the Mohs scale, sapphires are also part of the list of most durable and reliable naturally occurring gems around the world. This strength and durability can be credited for the quality of sapphire that allows it to be used for everyday purposes and hence, can be mounted on an engagement ring without the risk of it becoming loose and falling out. 
Generally found in a wide variety of exotic sources such as Madagascar, Myanmar, and Sri Lanka, sapphires are famous for their sparkling colors, beautiful luster, and meaningful symbolism for faithfulness and sincerity and hence, make for an excellent alternative to diamonds in engagement rings. 
Aquamarine 
A gorgeous choice for engagement rings, the aquamarine is a pale blue semi-precious gemstone that resembles the tone and nature of the sea, after which it is also named. The subtle and feminine color and shine exuded by the stone has made it an even more popular choice for the same. 
A member of the beryl family of minerals, these precious gems are also related to emeralds since emeralds are a part of this group of minerals. The aquamarine resembles emeralds even in the terms of durability and strength since they both measure a 7.5 to 8 on the Mohs scale. These could be the reasons why sometimes aquamarine is referred to as pink emerald. 
These stones offer its shoppers outstanding clarity which is perfectly combined with its exquisite shade of blue and hence, would be a good consideration for engagement rings for customers who want to shop for something out of the box while staying within their budgets and also have a love for calm and cool colored gemstones. 
Morganite 
Another stunning choice as the centerpiece of an engagement ring, the morganite is a marvelous blush-hued stone that looks as beautiful as a diamond in rings. Along with being colored in a marvelous shade, the diamond is also home to the exceptional clarity and a high level of brilliance. When paired with the rose gold metal, the stone looks as stunning as any other diamond ring since the soft tones of the metal flawlessly complements that of the precious gem. 
Diamond shoppers who have a soft spot for warm undertones and soft glowing colors can always purchase a morganite ring since these rings are the perfect embodiment of everything warm and dazzling. 
Also Read: Tips For Beginners Diamond Trader – How To Get Started
Emerald 
The emerald stone is one such gem that is backed by beauty and history as a part of its existence. One of the rarest gemstones, the emerald stones make for an exceptional choice for engagement rings and look just as beautiful, sometimes more, than diamonds when dominating the center position in a ring. The clarity of emeralds is generally graded by the naked eye itself unlike the grading system in diamonds which uses a magnification of ten times. 
Along with looking stunning, these green gemstones are a symbol of many concepts like royalty, luck, and happiness. It is often believed that emeralds are capable of curing diseases and offering protection against evil. Many legends even claim that anyone who dons an emerald gains the power to peek into the future and have a better insight into the truth. 
While all these assumptions could not be entirely true, the belief exists in many people's minds and this is what makes the gemstone so special. The history it carries and the meaning it implies attract people towards the stones with a lot of couples adopting the stone to be a part of their engagement rings. One such famous example of this is the proposal of U.S. President J.F. Kennedy to his wife, Mrs. Kennedy which was done with an emerald engagement ring. 
Ruby 
Ruby is one of the most well-known and beautiful gems in the category of differently colored precious stones and has been valued and appreciated for thousands of years. The fame can be credited to the shade in which rubies are found which is red. The color of red has since forever been associated with passion and love, hence making it a superb choice to be a central gem in engagement rings. 
The crimson shade appears the best in vintage rings while also looking amazing in the contemporary styles which feature precious metals with loads of luster. The gem also ranks highly on the Mohs scale which resembles the measurement sapphire shows and hence makes it tough and durable. 
Amethyst 
Amethyst is the violet variety of quartz and semi-precious stone that is the birthstone for February. It was once at the gem pantheon along with diamonds, sapphires, rubies, and emeralds, but over time its value decreased. Due to it having a softer structure than other stones ( it still has a Mohs Hardness of 7), cutters can have a field day designing, though using an amethyst geode directly is quite popular with many people as they can be used as a home or office decor when fitted with a base. The highest-grade Amethyst is called "Deep Russian", but it too is much cheaper than most other high-grade stones of other varieties. Amethyst crystals don't get exceptionally huge and stones longer than 30cm are extremely uncommon. 
It works quite well with both minimalist and maximalist designs. It can be a small side stone to enhance a ring or stud on your ear. At the same time, it could be the main attraction of one's outfit being a center stone on your ring or the highlight of your cocktail necklace. 
Also Read: Understand The Difference Between Term Carat vs. Karat
Conclusion Thoughts
With this detailed list of excellent alternatives to diamonds, any customer would get a proper idea of what they can purchase in place of diamonds while retaining the shine and sparkle that is offered by the colorless stones, all available at generally lower prices. From rubies and sapphires to emeralds and amethysts, customers can choose any of the following and add color, beauty, and grace to their wardrobe.