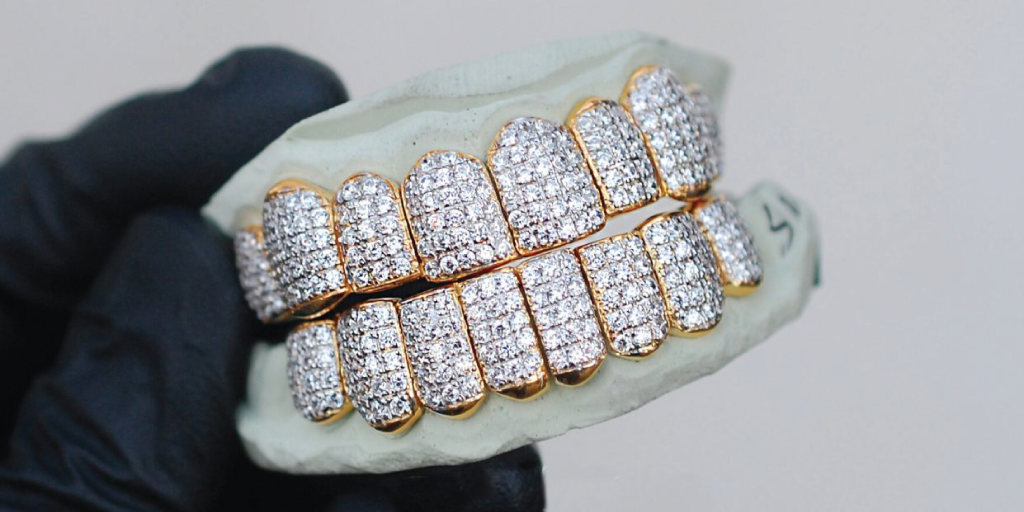 Nowadays, diamond grillz is a must-have component of contemporary hip-hop jewelry. The best approach to stand out is to give your teeth a little sparkle and gloss. The rich and elite class of society are often seen to have such teeth and become the talk of the town.
Nowadays it is the ideal moment to hop on this trend, with superstars ranging from Kenny and Paul wall to Rhianna and Beyonce supporting Grillz. Also, major influencers like Johnny Dang are pro for diamond grillz.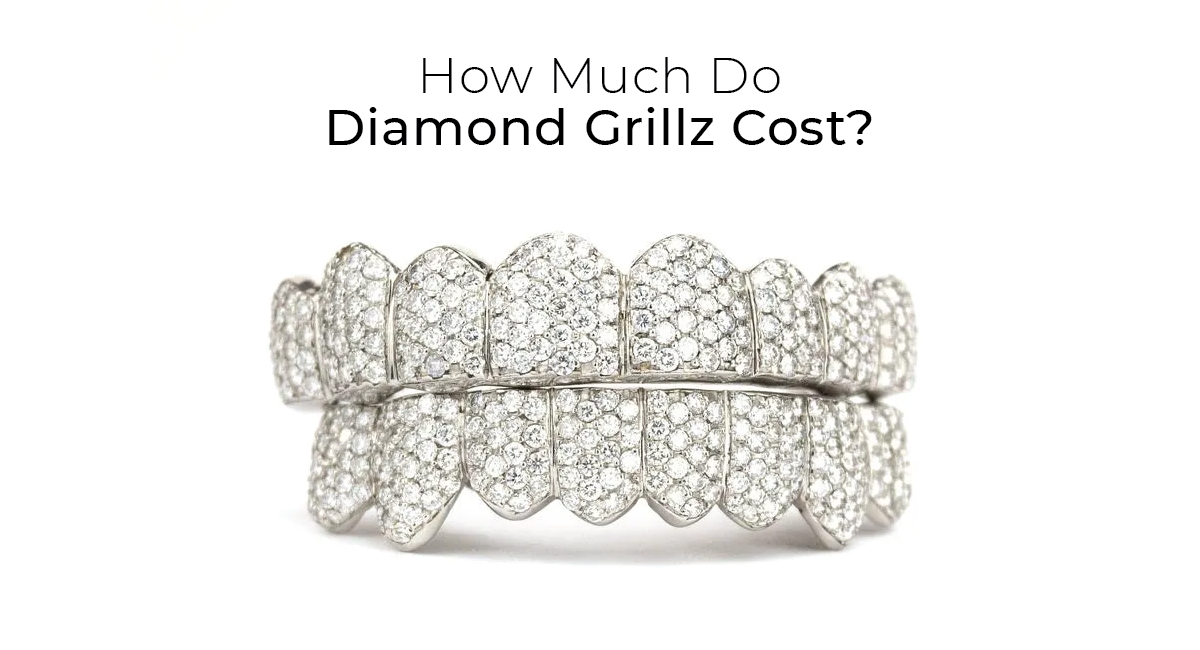 The cost of a personalized Grillz is influenced by the number of canines/teeth and the quality of the precious metals. It also depends on whether you want to add diamonds or other jewels or additional polishing options like classy cuts and settings.
So, about the frequently asked question which people inquire "How much are Diamond Grillz?" Alas, there is no direct answer since the cost of each set of Grillz, or diamond-studded teeth differs. The type of diamonds used, the clarity, color, pattern, and the metal it is set in all influence the costs of Grillz.
To help you out in the buying process we have put this article together. Have a look at the pricing details depending on the carat and style of the diamond you choose. Get to know every single detail pertaining to the cost of a diamond grillz.
Pricing of Diamond Grillz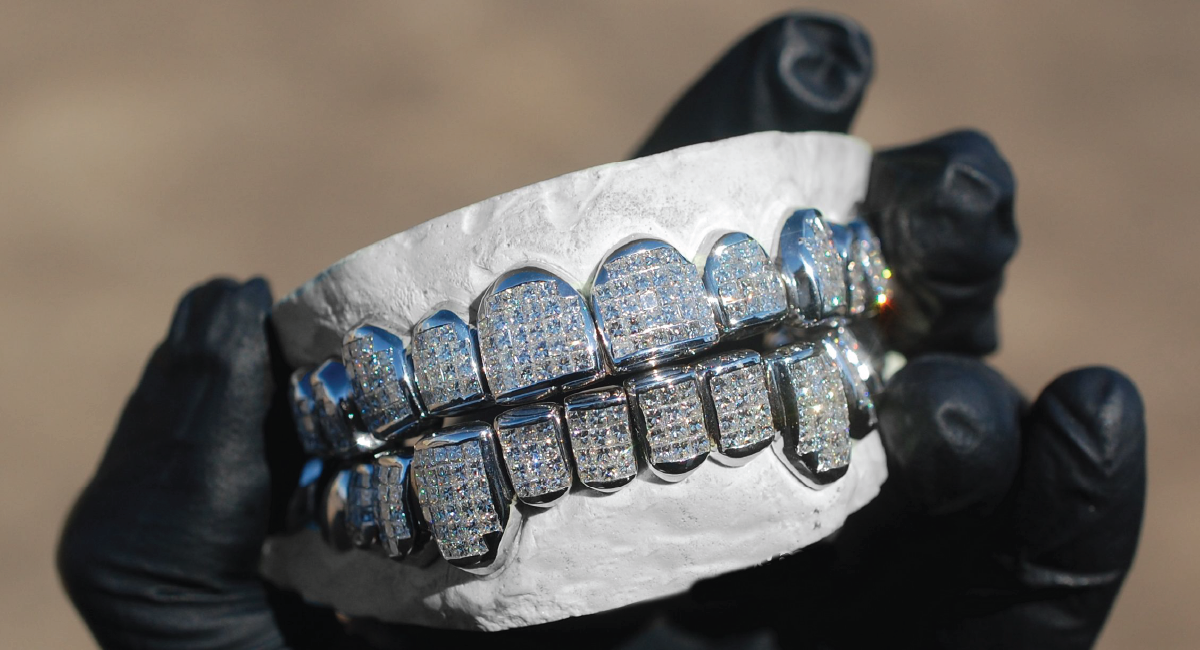 While ordering a grillz if you opt for a single tooth, personalized design with diamonds and gold. It will generally cost between $200 and $250 per tooth. Conversely, ordering Grillz with far more teeth typically results in a lower price per piece. Bottom 8 Grillz for your bottom set of teeth are available for $700+ in solid 10K gold and can be upgraded to 14K gold amounting to $900+.
Prices of Celebrity Diamond Grillz
Some people, like renowned rapper Quavo, have paid over $250,000 to create a collection of their personalized diamond grillz. Which is at the highest end of Grillz's entire range of products. The infamous diamond grillz worn by Quavo is fashioned by hand with stones that are undetectable VVS baguettes.
Along with Katy Perry, the renowned singer's grillz is worth a whopping $1 million. It has been mentioned on the news numerous times for the attention it grabs. A gold set of top grillz filled with diamonds and other gems.
Diamonds Contribution to Pricing of Diamonds Grillz
The only distinction that the majority of manufacturers will make in the golden grillz, is the number of diamonds and other gemstones they use to fill up the tooth.
The catch here is that the diamonds won't be stable if the grillz are not tightly packed or the diamonds properly held in place, as then the gems will probably begin falling out over time. This can turn out to be tragic.
The choice of quality of gems you intend to use for one ice grill will determine its quality. The expense of your grillz is significantly influenced by the crystal clarity, and most folks can see the variation if you place a cheap diamond grillz and an expensive one side-by-side.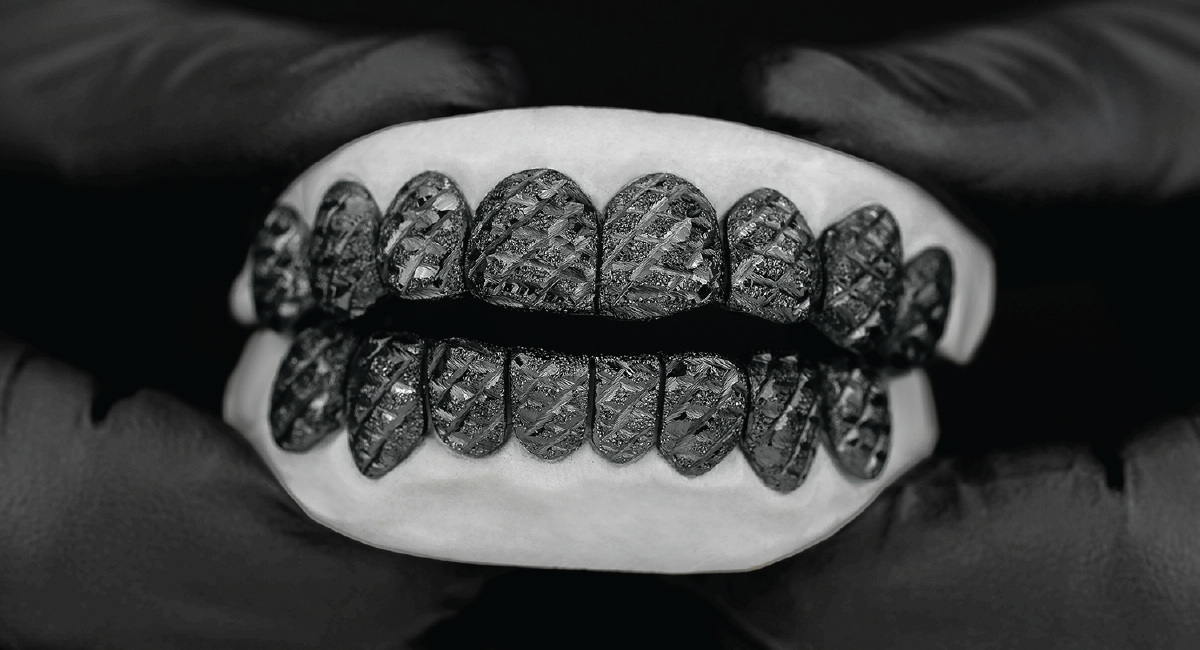 Depending on the diamond clarity of the gems you embed in your iced-out grillz, the price will be decided.
While some businesses opt to utilize lab-created diamonds or CZ, it is a better option to go for natural diamonds. CZs and lab-created gems are cheap imitations of mined diamonds that have little to no significance.
The cost of a grill will differ based on the purity and color of the mined diamonds used in your unique pair of diamond grillz. Diamonds with VS+ & G-Color grade start at about $1500 per carat. The starting price for VVS D-Color diamonds is about $2600 per carat.
When iced-out diamond grillz are produced, it uses roughly 0.6 to 1.0 carats of diamond for each molar. The cost of creating the grillz, setting the gems, setting the grillz, and the type of metal used all go toward the overall price of the diamond grillz.
Additionally, fewer gemstones will typically be used when you've got 8 diamond teeth linking than if you had just 2 teeth on a diamond grill.
Additionally, the price of diamond grillz varies depending on whether you want to have the grillz produced with top-quality VS/VVS diamonds or synthetic lab-grown precious gems. VVS genuine diamond grillz often cost more than SI or VS+ grillz. This is due to the extraordinary rarity of VVS stones.
However, as the stones are very small you can easily go for SI or VS+ diamonds, this will only limit the brilliance of the diamond, but no one will be able to tell its clarity by an unaided eye.
Because of this, you must purchase from a reputable grillz company; instead, you risk buying jewelry with imitation stones under the impression that these are real diamonds.
The quantity of diamonds put in every tooth also affects how much a diamond grillz costs. Some producers strategically place the fewest number of stones feasible to reduce costs. Although this is still referred to as a "diamond grill," the completed product's quality isn't only dependent on the diamonds but also on the gold/metal used.
Gold's Contribution to Pricing of Diamond Grillz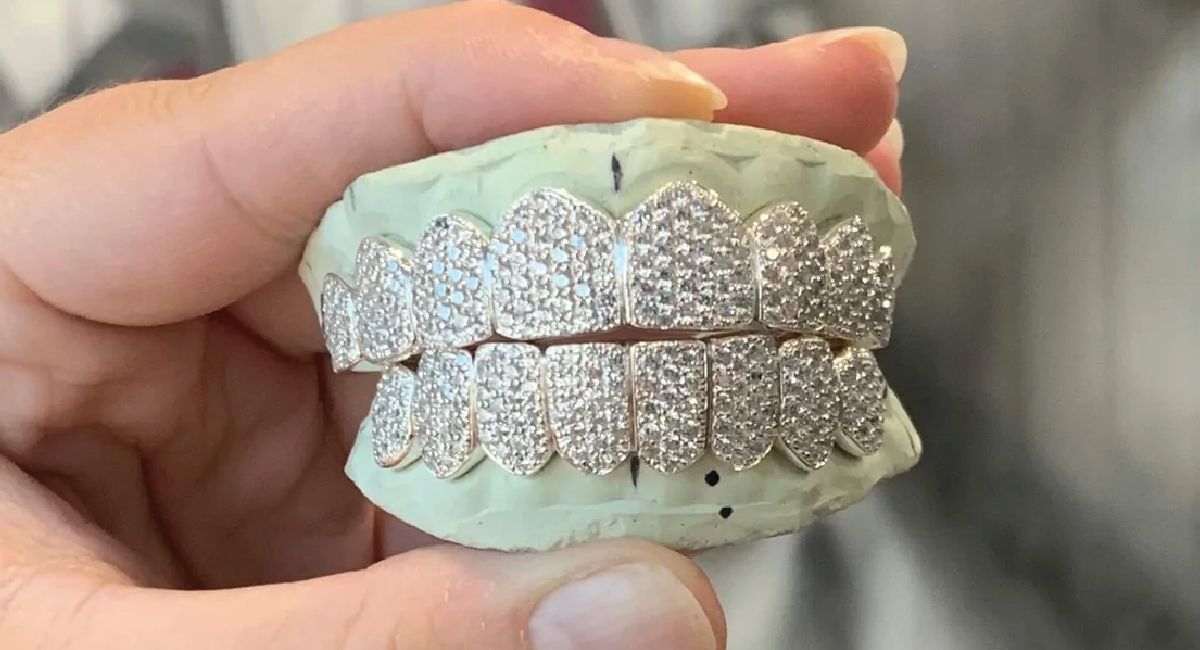 You must select the type of gold you want to use when acquiring your set of diamond grillz: 10 karat, 14 karat, or 18 karat gold. 24-karat gold is too soft to be included in diamond grillz.
It is normally advised to use 14 or 18-carat gold for setting diamonds since the better-quality gold adds a more luminous brilliance. However, even if you choose 10 karats, you will nevertheless be pleased with the final product.
A tooth diamond set in 10K gold will cost approximately $220+, while an 8-tooth diamond grillz will cost just over $120+ per tooth. The priciest diamond grillz can run into millions of dollars.
Whereas the cost of gold grills varies according to the level of gold purity you choose. The cost per tooth for high-quality personalized gold grillz ranges from $150 to $250, and it usually goes down when you buy additional teeth.
Conclusion
Invest in a set of diamond grillz for the collection that would help you differentiate from the crowd. Diamond teeth may be the finishing touch you need to get the same appearance as some of your style icons.
If you enjoy hip-hop music, chances are that one of your favorite musicians has displayed their fashion sense with a stylish set of diamond or iced grillz. Paul Wall, Nelly, Kanye West, T-Pain, and Lil Wayne are just a few celebrities that have sported the style that has come to represent appeal and glitz. Until then, if you plan to buy the premium VVS diamond grillz, use caution to avoid being duped.