Melee Diamonds For Sale
Melee diamonds are small loose diamonds that have the same intrinsic properties as that of normal diamonds, but are just less than 0.2 carats in weight. And we at RRP Diamonds offer an assortment of Melee diamonds for sale.
These small wonders are available in two types of cuts: full and half cut. You should know that Melee diamonds are usually preferred to be used in coordination with larger diamonds, to emphasize the designs and patterns.
Explore Melee Diamonds
A Message from our CEO
RRP Diamonds is an Indian wholesaler that deals with clients around the world.
RRP Diamonds have been in the business since 1964. Mr. Ramesh Bhai Dobariya, who has a fantastic eye for diamonds, had the vision to develop a business that would manufacture the finest natural diamonds in the world and rank among the most well-known marketing organizations globally. RRP Diamond offers IGI & GIA-certified natural diamonds.
RRP Diamond offers melee diamonds ranging in from 0.09mm to 4.00mm. Our craftsmen manufacture around 80,000 diamonds per month with passion and integrity.
When placing an order on our site, you can choose your preferred carat weight and diamond mm size from the drop-down menu.
RRP Diamond gives you the best deals in price, quality, and assortment over other brands. We are one of the only brands which offers the lowest price in the market for melee diamonds.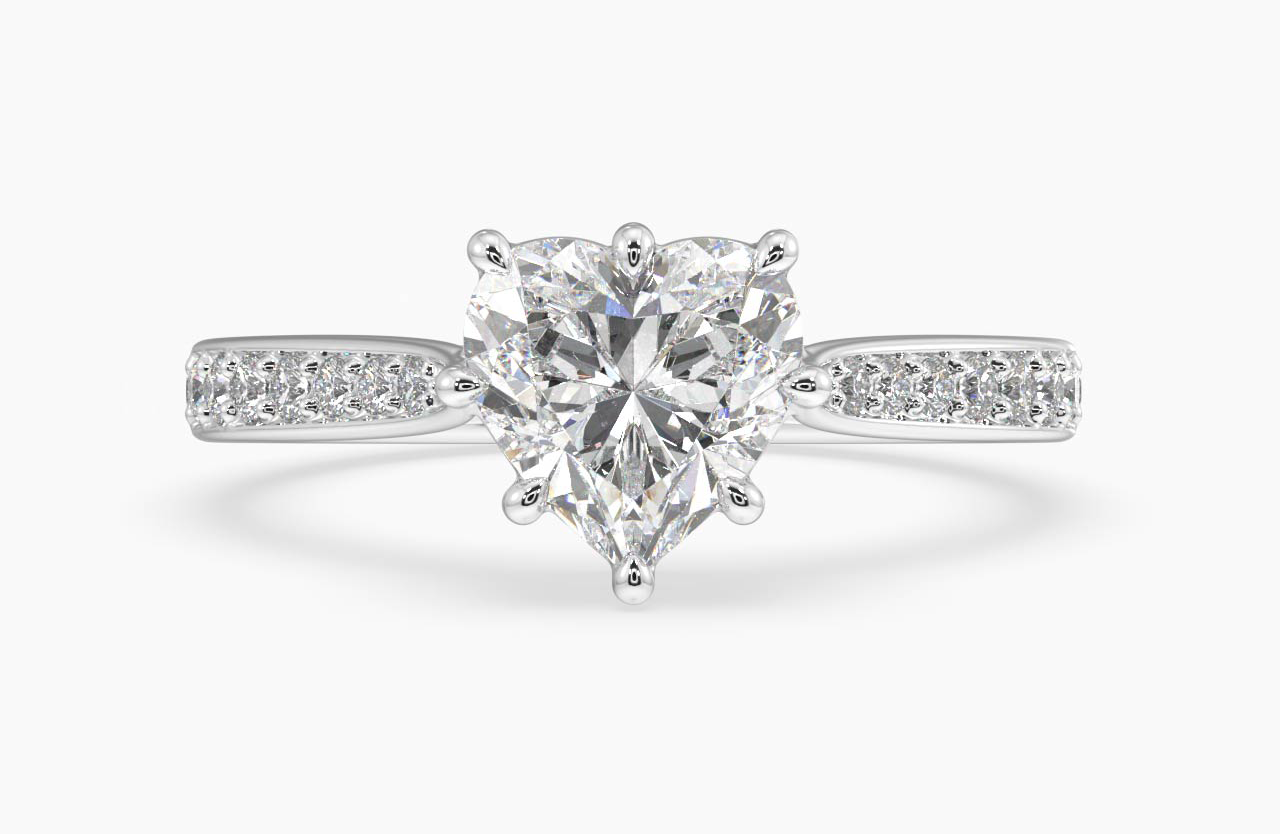 Book an In-store or Virtual Appointment
Contact our expert gemologists at RRP Diamond to get better clarity of the diamond you seek. Set a virtual appointment, today!
Book an Appointment
Why would you choose a Melee Diamond from RRP Diamonds?
Melee diamonds are an ideal and appealing choice for jewelry pieces, as they make viewers aware of the maximum potential a jewelry can reach in terms of design.
A Melee diamond ideally finds its way to a ring design of pave, channel or halo, where the placements of these diamonds emphasize the main gem on the ring. Giving it an alluring look, that will make neck's turn.
At RRP Diamonds we offer melee diamonds of two categories, namely, single cut and full cut. The single cut has 17-18 facets only, while a full cut melee diamond has 57-58 facets. Where you would like to place these natural small loose diamonds is up to you.
These small loose diamonds are versatile gems, they can be used in watches, rings, earrings, cufflinks, pendants and many other diverse styles of jewelry and fashion.
Know About Us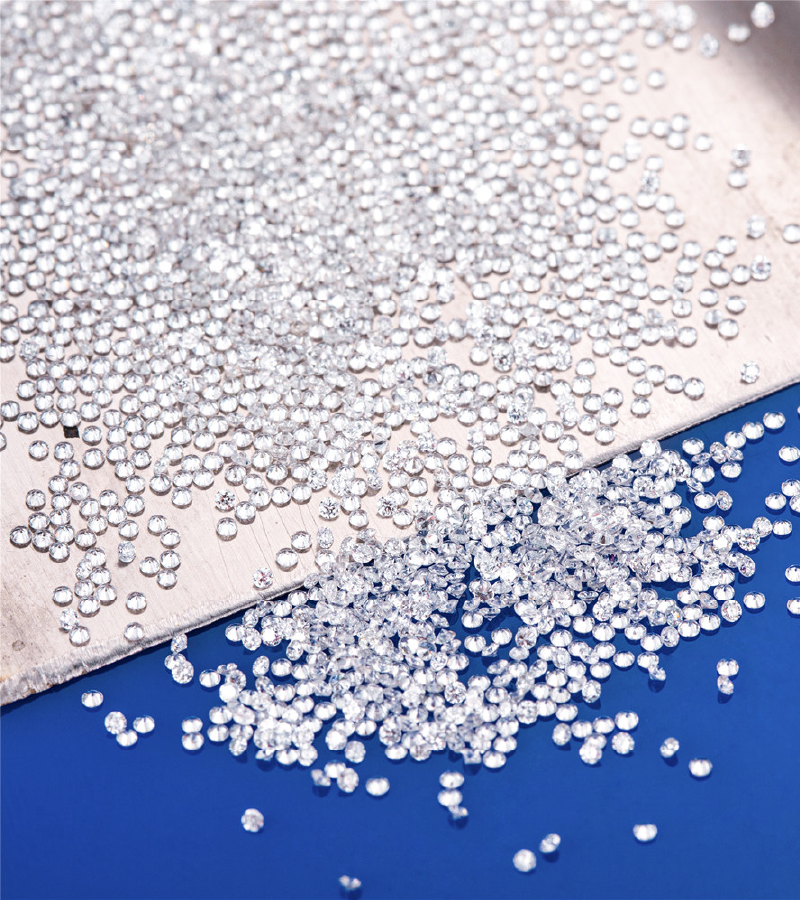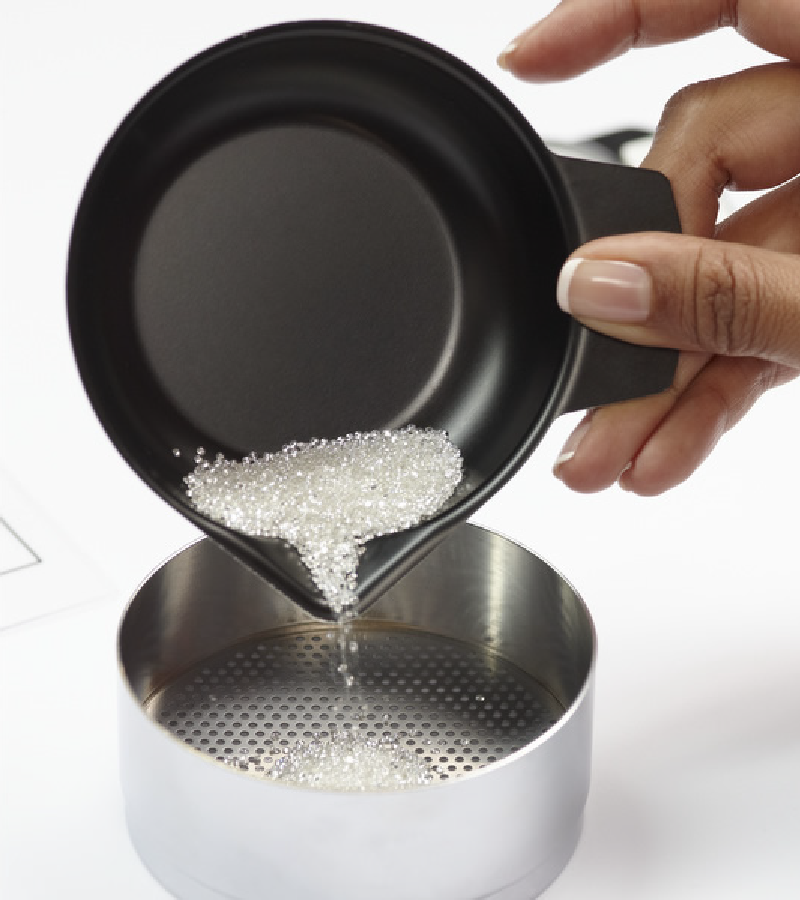 Melee diamond Wholesale
As a melee diamond supplier, the merchant has to take care to segregate these diamonds efficiently. At RRP Diamonds we have been selling melee diamonds for decades now and have managed to gain a great proportion of satisfied customers.
Many suppliers sell melee diamond wholesale or retail. We however, sell to both businesses, as well as, customers. Being a melee diamond wholesale seller we segregate these tiny gems based on the cuts, color, and quality, hence making it easier for you to decide.
reason jewelers/people prefer to buy melee diamonds wholesale from RRP might be because they require a larger quantity or because it is cheaper to buy in this manner.
Buy Melee Diamond
Why RRP Diamond?
Our Sources
Our diamonds are conflict and blood free.
Our Assortments
Quality ensured by proficient assorters.
Our Calibration
Fully calibrated diamonds, equal in size.
Our Packaging
Individually packed and labeled by size.
Express Delivery
Fast and insured delivery worldwide.
No Lab Grown
All diamonds tested, 100% natural and mined.
Buy Directly From Us. No Middleman
Our prices are lower than the regular seller because we directly give you diamonds from our factory. No Middleman.
RRP Diamond
(Manufacturer)
Directly Selling To

Our Buyers
(Jewelry Owners, Diamond Traders)
Frequently Asked Questions
+

Are Melee Diamonds Gia Certified?

Yes, these diamonds are GIA certified. It is also officially stated by the GIA that each diamond weighing less than 0.2 carats will be a Melee diamond. Although, GIA does segregate between lab-grown and natural small diamonds.
+

Are Melee Diamonds Worth Anything?

Tiny diamonds are priced based on the 4Cs that make up the identity of a diamond. Their small size does not make them cheaper than the actual diamonds, just altered based on the carats. While buying Melee diamonds for sale, one can get a considerable discount, but the quality shall be reassured.
+

What Are Diamond Chips Called?

Diamond chips are exactly what the name suggests, and are formed out of chipped larger diamonds, while they are being faceted. These diamond chips are usually used in place of Melee diamonds in some settings, where uneven facets and cuts are permissible.
+

Are Melee Diamonds Graded?

Yes, these tiny diamonds are graded based on the same levels, in which normal diamonds are graded, like Color, Cut and Clarity, while Carats are less than 0.2. Some of them even consider only tiny diamonds less than 0.15 carat. Color, cut and clarity are identified conventionally, through the process followed for usual size diamonds.
+

Are Melee Diamonds a Good Investment?

Based on the carat size, small loose diamonds are cheaper as compared to larger diamonds. It also provides a scope of unique designed jewelry. Experts say that it helps to diversify the investment portfolio if one is looking towards that in the market. Melee diamonds for sale can be looked up while one is buying them, to avail of some discounts.
+

How Do You Set Melee Diamonds?

Make sure that every melee diamond is placed between two metal channels and off of any lower support rings or bars. Make sure there is either a bar or a ring below each melee diamond. These join the channel walls, preserving their stability and the security of the diamonds.
See what our customers are saying
Good stock at good prices
I purchased a sample amount of rose cut diamonds for my business. The parcel turned up safely and well wrapped. The quality of stones is considerably better than the same price stones in the UK, will be using again. Also excellent communication.

David Price
United Kingdom
Gorgeous diamonds
Gorgeous diamonds and the delivery was super fast will definitely buy more in the future.
Marie Faulcon
United States
Great communication fantastic service…
Great communication fantastic service would highly recommend to anyone I will be using them again and you should too I have been in the diamond trade for 30 years and times have changed this company understands what you want and delivers on time I am a very satisfied customer

Dawn Greenfield
United Kingdom