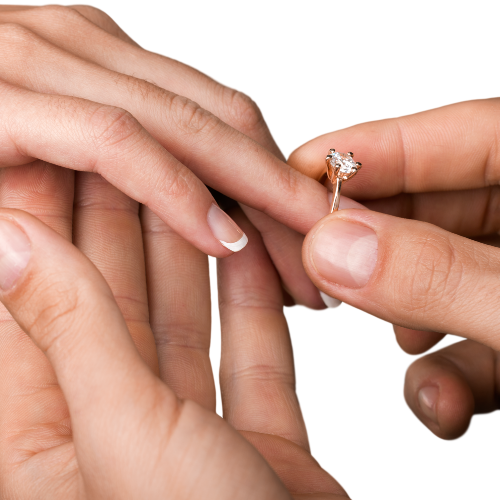 Since the introduction of social media in our lives, it has become an integral part of our day-to-day lives with billions of people having an account on at least one of the social media platforms like Facebook, Twitter, Instagram, Snapchat, etc. 
One such extremely popular platform is Instagram which is not just famous for its users being able to share their lives with one other but also have the power to influence a much larger audience and share information and trends in a matter of seconds.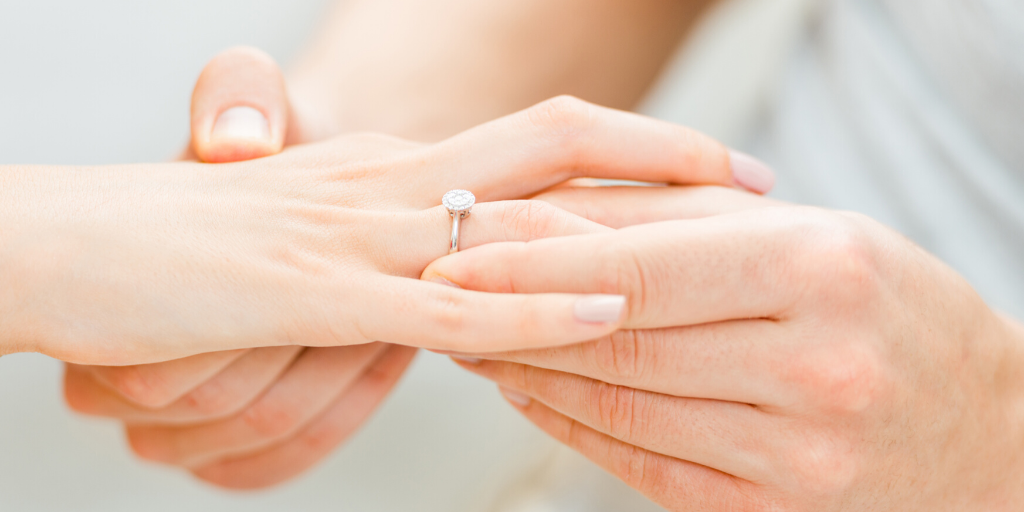 Instagram has also grown to become one of the people's favourite methods of taking some inspiration for matters related to weddings, rings, outfits, etc. Many customers tend to first scour through Instagram for trendy outfits and rings for their special occasions like weddings and engagements in order to get some inspiration regarding the options available out there and which ones would look best on themselves. Even if people decide to take the route of custom design for their engagement rings, social medial platforms like Instagram is a great place to start looking for ideas and inspirations.
The platform is also home to the social feeds of almost every well-known celebrity, influencers, and even real brides and hence, Instagram presents jewellery shoppers with an even better offer of discovering the best piece of jewellery right through the platform's pages. There is also that added bonus of not having to roam outside in the real world and go through the tiresome and stressful process of physically looking for the perfect ring. The photos and videos along with the Q&A sessions offered by reputed jewellers are all enough for shoppers and onlookers to get access to the best digital view of any and every ring they could think of. 
Since screen shopping for diamonds has actually become an important part of many people's lives, here are some of the most popular engagement rings according to Instagram which is generally discovered by finding out the number of users that have searched and look through each of these rings. 
Ballad Diamond Ring 
A ballad diamond ring falls first in the list of popularity because of the oval-shaped diamond it includes in its design. The central oval diamond exudes so much brilliance and fire that no pair of eyes can escape from the diamond's attention-drawing abilities. Oval diamonds themselves have gained a massive amount of fame and it can be safe to say that the diamond is here to stay for a very long time. Another specialty of the oval-shaped diamonds is that they cover more surface area than any other shape and hence the diamond appears as large and magnificent as possible and bigger than even a round diamond of the same carat weight. 
Moissanite Engagement Rings
Another option in engagement rings that is gaining more and more popularity with each passing day is the moissanite. Becoming a sought-after diamond alternative, it offers excellent durability and exceptional rainbow-like refraction that makes the design a stunning choice for an engagement ring. 
An added bonus is the affordability that surrounds the moissanite since a ring of this design turns out to be more affordable than diamonds of the same dimension and carat weight. Hence, for customers who have a tight budget but still wish for a large central stone, this is a very good option. 
Surprise Details
The audience of recent times has fallen in love with the surprise diamond details that have been included in many rings. An excellent example of this is the Secret Halo Diamond ring which has a glimmering hidden halo rich in diamonds underneath its central gem. Its primary purpose is to add something unique and out of the world to a classic solitaire ring setting. 
Three Stone Engagement Ring
A beautiful three stone engagement ring is also part of this list because of its massive popularity amongst the diamond wearing and loving audience. This design is desired even more once it is featured with an elongated fancy diamond shape and yellow gold of 18 karats. The three-stone ring strikes as a sweet and romantic choice because of the style's symbolic meaning and unique appearance.  
Also Read: Understand The Difference Between Term Carat vs. Karat.
Lumiere Diamond Ring
The Lumiere Diamond Ring is often part of lists like these since the ring is set with an oval diamond and this is one shape that is delightfully pleasing to look and appears glittering with the diamond gallery that is wrapped around the central gem. The elegant and classic gallery is also complemented by the thin and petite band. 
Luxe Ballad Diamond Ring
Another oval diamond engagement ring makes the list since the oval-shaped diamonds are loved by all and wanted by many. The delicate diamond details found in oval-shaped diamond rings are massively popular and so is the Luxe Ballad diamond ring which features a glittering scalloped pave diamonds with an oval-shaped diamond as the central piece with the diamonds extending three-fourths around the ring. 
Rose Gold Engagement Rings
The rose gold engagement rings would surely make part of this list because of the soft and romantic look exuded by the ring. The warm tone exuded by the ring offers a distinctive, beautiful, and vintage feel because of which the ring is extremely popular amongst the audience. The Lumiere Diamond Ring is one such engagement ring with the perfect combination of rose gold, oval diamond, hidden diamond details, and an overall stunning look. 
Petite Elodie Ring
Since oval diamonds are such a huge hit amongst the diamond shoppers and enthusiasts, another ring with a diamond of this shape is the Petite Elodie Ring wherein the diamond is studded in a delicate solitaire setting. 
Fiorella Diamond Ring
The Fiorella Diamond Ring is an engagement ring inspired by nature and features floral boom and, soft and subtle petals which surround a stunning oval central diamond. The diamond is also studded in a rose gold band with shimmering diamond details bordering the ring. 
Also Read: Comparing The Men's Wedding Band Width.
Peach And Pink Gemstones
Coloured gemstones have their own appeal which is apart from the colourless diamonds. This beautiful pink and peach gemstones is also included in the list because of the soft pink colour it exudes. Paired with warm hues of rose or yellow gold, this ring is a unique choice for an engagement ring or rings for any other occasions. The pink diamonds and sapphires are a highly durable and gorgeous alternative to the classic and general colourless diamonds. 
Conclusion Thoughts
Customers and onlookers alike can scroll through Instagram and come across the most gorgeous diamond rings, some of which are listed in this article. They can take inspiration from such options to design their own stunning diamond and diamond rings or just appreciate the gorgeousness exuded by each of the designs.