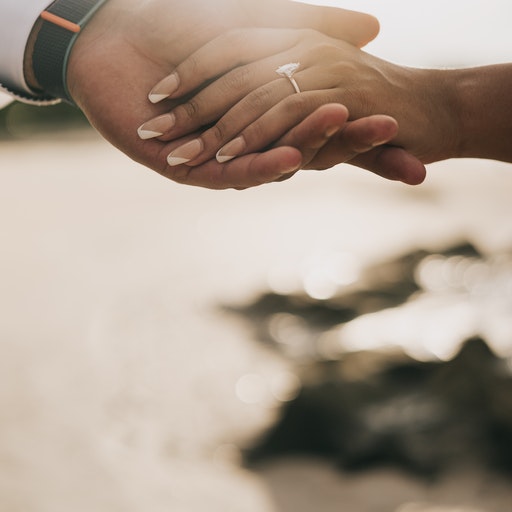 Engagement rings and wedding bands carry a lot of weight despite their small size. They are a symbol of union and love between two people. These rings are something that is going to stay on one's fingers for decades to come.
Since it is going to be a piece of jewelry that would seldom be apart from you, not only does it have to be perfect, but entirely unique to you, and you only. Hence finding that perfect engagement ring can be a challenge.
Many people have a rough idea of what they want their 'perfect' engagement ring or wedding ring is supposed to look like, which works great. But for those who are going ring shopping blindly, it can be quite a task.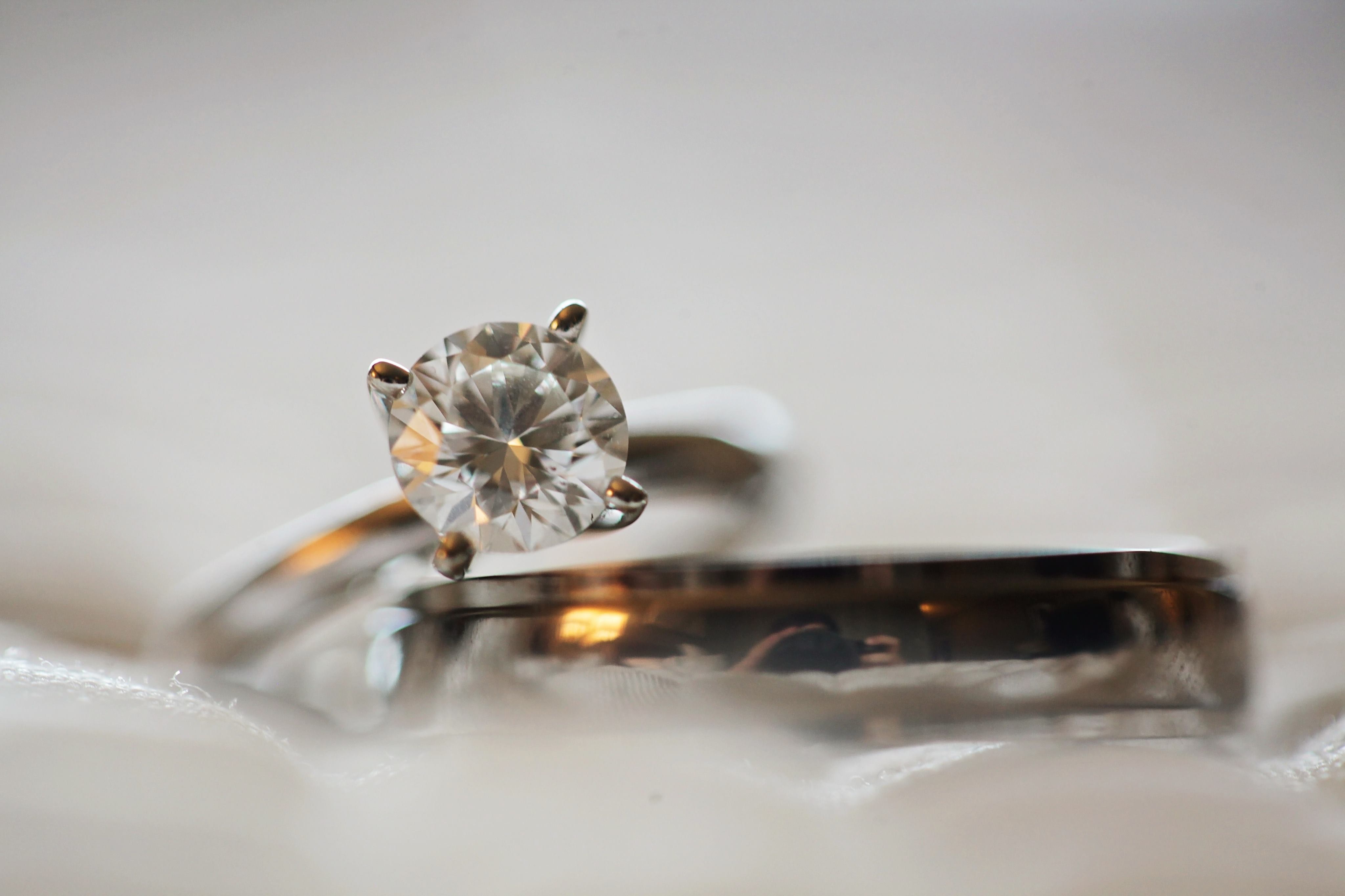 Inspiration sources
Here are some themes you can draw out inspiration from and make your uniquely perfect ring.
Geometry
This theme was raging during the Art Deco period. The Art Deco period heavily favored symmetry, straight lines, and geometrical shapes in jewelry. Shapes like circles, hexagons, octagons, and stars were popular.
Art Deco Style is a trend that has recently been brought back into modern times where once again it is regaining its popularity. If you are a fan of intricate shapes, straight lines, perfect symmetry, and curves, then Art Deco has a lot of inspirations to draw from.
Nature
Nature would always remain one of the best inspirations when it comes to jewelry. The beautiful flower patterns, loopy vines, and glistening of a river body have inspired thousands of jewelry designers to come up with unique and artistic rings.
Like a river flows seamlessly around a stationary rock and provides it a gleaming shine, gold can be molded around a diamond to give it the shine it deserves while the gold looks alluring.
Filigree (thin metal wirework) in the shape of vines and clovers has been around for ages. Floral patterns with diamond clusters and motifs like birds and butterflies would look beautiful and give your ring a vintage engagement ring vibe.
Ethnic sources
Wedding rings with bands that were inspired from African Tribal rings, or vintage sources like the Edwardian era, Victorian Era, Art Deco era, are once again trending. These rings are not entirely vintage, but a healthy mix of modern and vintage with a luxurious feeling. You can draw inspiration from almost any culture and have their influence on your wedding ring.
This would be an amazing option if you have ties with a certain ethnic group. Combining modern vogues with ethnic charms would make a great, beautiful, and symbolic ring, with high sentimental values.
Unconventional Bands
The latest times have seen favoritism over designer bands for rings rather than the plain old band. For example, diamond rings featuring more than two coils in the band would make for a unique engagement ring. Or you could have a ring with an extravagant look by opting for a shift shank band that is encrusted with diamonds entirely. Or an infinity band ring in unconventional shapes like waves or ropes.
If you are thinking of going for even more unconventional, then a ring with a beaded band has an elegant vintage charm to it and goes excellent with diamond rings. Braided bands are also getting in favor.
Another addition to the bands that are getting sought after is engravings. You can have anything engraved in your ring's band which only makes the ring have much more sentimental value. Be it a message of love or a line from the song that you both love, having engravings on your ring will result in a unique engagement ring and no else.
Subtle luxury
Modern times dictate a style for a ring that makes its presence known in a room full of people but doesn't scream to do so. Hence rings have a subtle luxurious look and are well-liked. These rings have an elegant appeal with a delicate aesthetic.
They usually feature diamonds that have old-world cuts like old mine cut or rose cut in a solitaire setting. These old-world cuts were cut in a way that gave them a larger appearance for their carat size and focused more on the gleam rather than the brilliance. They give the ring a bigger appearance for its price tag.
Also Read: Moonstone: The Gemstone With Out of The World Beauty
Vintage eras
Vintage eras are filled with a wide variety of designs and styles that have continued to inspire many of the modern ring designs.
Be it the Georgian Era that had Grecian influences, or Victorian Era that featured delicate styles and motifs, or Edwardian Era that brought the delicate and romantic culture onto the rings, or Art Deco Era that was all about boldness ad symmetry or be it Retro era that was all about flamboyance and larger than a lifestyle; you have plenty to draw inspirations from.
You can also go ahead and put together two eras and come with a unique vintage engagement ring. You can also combine the designs from these vintage eras with modern designs and end up with something unique once again.
Bringing the bling
If you are looking for a diamond ring but have no idea how the entire design to be, you are not the only one. Diamond rings can be very different and they can exude very different vibes depending on the diamond they are supporting. These diamond cuts and shapes have been inspired by a lot of sources and they can affect the entire look of the ring at once.
Round Cut diamond
Round cut diamonds are the most popular diamond cut. Round cut puts maximum emphasis on the diamond's brilliance and makes it appear brighter and sparklier. These diamonds look great in a solitaire setting as well as a modern setting like two stone setting and a three-stone setting.
These diamonds offer a vintage and timeless look and look beautiful as well-fitted with Art Deco and Retro Era designs as well. But this diamond cut is sought out by a lot of people hence it might make the centerpiece of your rig unique but with other settings and additions (for example, a beaded band) you can make this ring beautiful.
Princess-Cut diamond
Princess cut diamonds are one of the most popular diamond cuts. Their square symmetrical appearance looks gorgeous and well-balanced. Princess cut diamonds look beautiful with modern and geometric designs.
Pairing a princess cut diamond with a halo setting or a bezel setting not only makes it brighter and much more beautiful but also provides an added protection to the diamond, as the princess cut diamond is quite prone to chipping at the corners.
Cushion-Cut diamond
Cushion-cut diamonds were inspired by the old miner cuts that were very popular in the 17th and 18th centuries. This diamond cut continues to give vintage charms to the rings and looks gorgeous in vintage settings.
If you are someone who likes the subtle elegance vibe of a ring, then a cushion cut diamond ring will suit you perfectly. Cushion cut diamonds have much lower facets compared to round brilliant cut and princess cut diamonds which makes them comparatively less brilliant but gives them a subtle dazzle.
Emerald-Cut diamond
This is a diamond that got its popularity during the Art Deco era due to its linear and symmetrical appearance and hence looks gorgeous in Art Deco-inspired rings.
Emerald cut diamonds are step cut, which means they do not sparkle like other diamonds but they have a subdued vintage aesthetic that looks beautiful in Art Deco or Vintage inspired ring designs. Their subtle luxurious vibe can make the ring gorgeous and appealing.
Marquise cut diamond
Marquise cut diamond was inspired by the Navette ring setting of the Victorian Era. Its shape resembles a football with pointy edges. Marquise cuts have plenty of facets which make them a brilliant diamond cut.
Marquise cut diamonds look beautiful in vintage settings as well as Retro settings. These diamonds create an illusion with their unique silhouette and can make the finger appear longer. 
Just like princess cut diamonds, they are also quite prone to chipping at the tips, hence a setting, like a bezel or a halo, which could provide more elegance as well as an added layer of protection looks great with this diamond.
So if you are inspired by the royal families of the world and are looking for something with a similar vibe, a marquise setting is for you.
Oval cut diamond
Oval cut diamond is a modified and elongated form of the round brilliant cut diamond. It also has the same number of facets as that of a round brilliant cut diamond, and therefore it is quite a sparkly diamond.
Just like round-cut diamonds, it has an elegant approach that looks great in vintage settings and subtle luxurious settings.
Radiant Cut diamond
The radiant cut was highly inspired by an emerald cut diamond with the twist of a princess cut diamond, hence it is quite a sparkly choice for a diamond. It has an added depth and dimension to it due to its cuts and looks beautiful in a variety of setting from Vintage era settings or Art 
Deco settings. It also looks beautiful in a geometric setting thanks to its rectilinear shape and trimmed corners.
Pear-Cut diamond
Pear-cut diamond is quite rare as the perfect teardrop shape is hard to achieve. This diamond is one of the oldest and dates back to the 1400s, which makes this a great choice for a unique engagement ring with a vintage vibe. These diamonds tend to appear larger for their carat weight and have inspired a lot of ring designs over the centuries.
Asscher Cut diamond
This is another diamond cut that saw its popularity rise in the Art Deco period due to its perfectly uniform appearance and pruned corners. Asscher cut diamonds are another step cut diamonds and provide that same effect as emerald cut diamonds, but just in a square shape.
Asscher cut diamond looks great in modern designs, vintage designs, and geometric ring designs. They also exude a subtle flashiness rather than bright brilliance which makes them appealing to people who are looking for the same.
Rose-cut diamond
Rose-cut diamonds are one of the old world cuts. They are fewer facets compared to most of the other diamond cuts. Their flat bottom and dome-like top structure is cut in a way to resemble a rosebud.
Rose-cut diamonds are getting back their popularity. They symbolize love and exude a subdued glitter which makes them perfect for people who prefer the same.
Since it is a vintage cut itself, it looks perfect with a vintage engagement ring setting. You can also mix and match it with modern settings and you might end up with something just as beautiful and unique to you.
Also Read: Tips For Beginners Diamond Trader – How To Get Started
Conclusion Thoughts
Engagement rings and wedding rings are significant. Everyone wants their rings to mean something much more than what they are. So people tend to reach out for rings that are unique and rare.
In a market where rings are mass-produced, it is hard to find a unique ring, but not impossible. You can draw inspiration from a lot of sources and get your own custom ring that is tailored specifically for you.
When it comes to a ring specifically tailored for you, you can have inspiration-drawn sources like nature, geometry, vintage era, various ethnicities, and much more. Each inspiration would bring something different and unique. Combining more than one inspiration can result in a ring that could technically be unparalleled.
Diamonds also play an important role. Diamond engagement rings have always been in fashion and will continue to remain so. The shape and cut of the diamond can act as an inspiration for your ring. Various diamond cuts have different charms and vibes and look great in several settings.
When it comes to inspiration rings, there is no definite answer or solution. This is a highly subjective topic where various people can have various opinions on what they'd consider an inspiration for their ring. In such a case, each inspiration could result in a beautiful ring that would be unique to you.