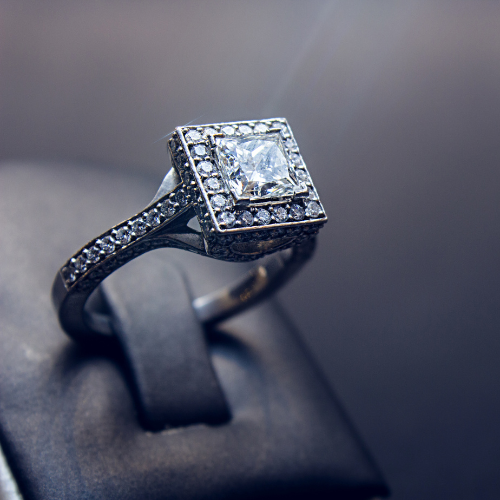 Nowadays, people look at diamond rings as an asset rather than a piece of jewelry. Their high price and everlasting gloom yield a good profit while reselling. But, you cannot get a price for your diamond ring directly.
The diamond market is very diverse. Hence, it requires some prior knowledge before entering into the sale of diamonds. This is why we have made an exclusive guide for jewelry holders like you to help in the reselling process.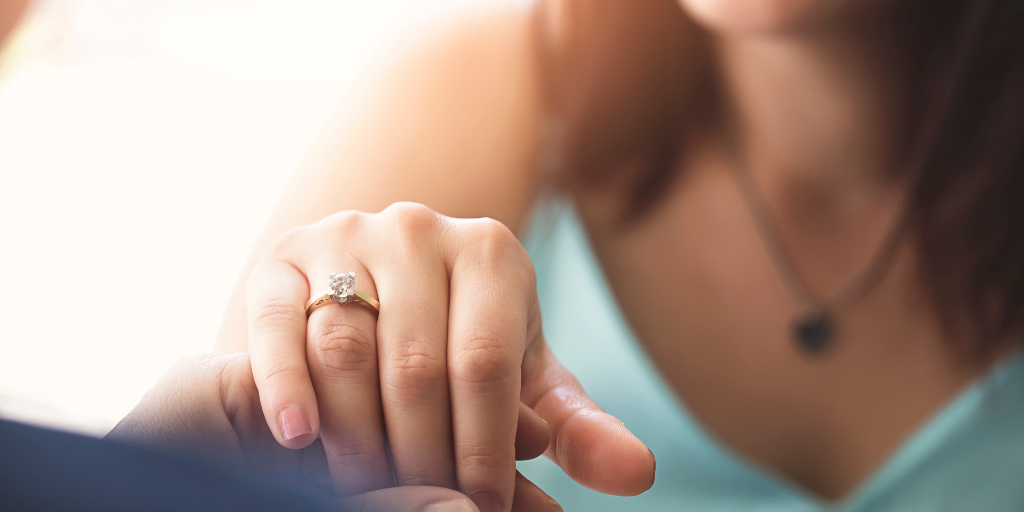 In the following guide, you will get all the information related to diamond ring reselling. From profit margin to ring reselling options, we have mentioned it all. At the end of the guide, there are a few tips and tricks also that will help you get the best price for your jewelry.
A Brief Introduction to Diamond Ring Resale
To start with, let us have a small insight into what reselling an engagement ring means. Why is reselling your diamond jewelry important? And, how it can benefit you? Questions like these are answered in the following section.
Diamond jewelry in the first place costs a lot of money. Especially, the price of high carat diamonds ranges about a thousand dollars. And the flow of time introduces new designs and settings. So, people prefer the latest styles rather than sticking onto the year-old jewelry. Amidst this, the old jewelry becomes useless.
A handful of diamond rings that are not in fashion get piled up in the rags of regular diamond buyers. This old diamond jewelry is then looked upon as a sign of investment. And, then people look for options that can bring a good return.
Therefore, diamond jewelry is simply a process of extracting out a fraction of profit from old jewelry. Be it a diamond ring that has lost its glare or a pendant that someone gave you years before. All of this can be sold for a decent amount in the market.
Talking about the necessity, then it is not mandatory to sell your old diamond jewelry. Some people like to clean the old designs out of their wardrobe. Whereas another group of people may love to keep their old memories intact. Hence, the final choice is up to you and your emotional attachment with jewelry.
Also Read: Tips For Beginners Diamond Trader – How To Get Started
The Fate of Diamond Prices
Jewelry made up of silver or gold is influenced by the market price. But, this is not the case with diamond jewelry.
The price of diamond jewelry varies from store to store and brand to brand. Moreover, a diamond's actual rate is a measure of its 4C characteristics. 
Hence, you can expect a high return value by selling diamond jewelry. In the end, it all comes down to the condition of your diamond jewelry and the price you are being offered.
What are the benefits of selling a diamond ring?
The major benefit associated with selling a diamond ring is profit. Like gold, reselling diamonds is similar to trading diamonds to gain some profit.
Another indirect advantage linked with the selling of diamonds is the benefits of others. There might be people in the city who want to buy diamond jewelry at an affordable price. And, these buyers will get their desired affordable product if people like you sell their old diamonds.
What is Diamond Resale Value?
When it comes to buying a piece of diamond jewelry, you look for the price of a diamond. Similarly, there is an important criterion called diamond resale value that needs to be considered while selling jewelry.
As the name suggests, the diamond resale value is a rough figure that tells the price of your diamond. Based on the state and condition of jewelry, the diamond resale value may vary. Sometimes, the place from where you bought it and the quality of certification also plays an important role.
Hence, while making a deal, you need to search for a buyer that gives you the maximum resale value.
Is it possible to sell an old diamond ring?
Nowadays, many people have an old ring whose diamond resale value puts them in doubt. If you are one of them, then this section is for you.
Old diamond rings usually have a faded shine and their ring metal also gets retarded. In such a case, the chances of getting a fair diamond resale value are extremely low.
Because new diamond rings themselves return a 25 to 50 % value of their original price only. Amidst this cost-cutting, you cannot retrieve a good payback amount by selling an old diamond ring.
What are the various ways in which one can sell diamond jewelry?
To keep yourself going, you must know the directions. And, this is what we are talking about here. To sell diamonds, you need to be aware of the possible ways to do so. The internet is filled with scattered pieces of information. But, we have combined them here for you.
So, the following are the mediums through which you can proceed with reselling engagement ring:-
To a friend or relative
This thought might have been missed by your mind. But it is the option that you should be considering the very first. It is good to ask any of your friends or relatives if they are looking for diamond jewelry. Tell them that you can offer some precious jewelry at a low price. And, since they are close to you, you can sell diamond jewelry hassle-free.
Jewelry Stores
Jewelry stores are a hub of diamonds. Since this is the place where all the diamond buyers come, it is good to do a deal there. You can go down to any nearby jewelry store to know more about the diamond reselling process. But, acquiring a fair deal here will take numerous efforts. Make sure to go through several stores to find the best deal.
E-commerce websites
The internet has brought the selling-buying process down to just a few clicks. There are various sites available such as ebay.com that allow you to sell your diamond jewelry online. You can upload the details along with a good picture of your jewelry on these websites. If someone near you finds your diamond jewelry good, then they may contact you.
Online Jewelry Stores
In addition to the e-commerce sites, there are diamond jewelry web stores that have dedicated portals for buying your used diamonds. Here, you can feed the information about your diamond jewelry. If the jewelry stores find your diamond attractive, then they will contact you to buy it.
Jewelry Brokers
Like any other broker available in the market, we have diamond jewelry brokers also. They are private jewelers that work on a one-on-one basis. They both sell/buy diamonds without being a part of a particular shop. Consulting them might help you get a potential customer. So, give it a try if you are in a hurry of selling your diamond jewelry.
The Downside of Reselling Diamonds
The idea to sell diamond jewelry sounds very good but the reality is quite harsh. This is because of the struggle that you need to do in finding the right deal. The diamond reselling process is way harder than purchasing it.
In the market, you can go to either a jewelry shop or some pawn. And, they do not really give you the price you deserve. Other factors such as the quality of the diamond and the present diamond rate also come into the picture. But, on average many people face problems while reselling engagement rings due to the bad resale value.
This is the only downside of reselling diamonds that we observed. But, do not get scared of it. Because our next section of tips might save you from getting a bad deal. So, read it well!
Tips for reselling diamonds at a high price
When you are on the verge to sell diamonds, various people will offer you different prices. But, you need to apply some smart hacks to make the deal profitable. To make this happen and ensure your profit, we have enlisted a few tips related to reselling engagement ring:-
Decide on a reasonable price
You need to accept the truth that diamond jewelry is a different deal. Unlike gold jewelry, their rates are decided by individual buyers rather than the whole market. Hence, you need to choose a fair rate that can attract enough buyers. And, do not expect your diamonds to be sold at the original price.
Revise the certificates and other important documents
If you have bought verified diamond jewelry in the first place, then reselling them would not involve too much hassle. You must collect diamond certificates and all other documents handy. This will leave a good impression on buyers. Because buyers will be able to develop a trust bond with you. Hence, you can get a quick and trusted dealer.
Be patient and wait for the best option
As soon as you enter the reselling process, you may receive many offers. But, you need to be patient. Do not sell your diamond jewelry to the initial offers you get. Wait till the last and then choose the best deal. People often make this mistake by selling their diamond jewelry in a hurry. Then, the only thing they are left with is regret. The regret of not getting the best deal.
Verify the buyer
No matter which medium you choose for selling your diamond jewelry. The only thing constant here is the verification of the buyer. Be it an individual jeweler or some online website, you need to verify the buyer in every case. You can authenticate your buyer by scheduling a face-to-face meeting with them. If a meeting is not possible, then make sure you check their history to get a feel of trust.
Characteristics of a Good Diamond Buyer
Irrespective of the place or the person you sell your diamond jewelry to. It is better to do the following checks on your buyer before locking the deal:-
Holds a face-to-face meeting
As soon as you pick the right buyer, make sure to schedule a physical meeting with him/her. Just pick a good day and time probably on the weekend. If you are dealing with a genuine buyer, then he/she will not resist meeting you. Because the meeting is a great opportunity for the buyer itself. It will benefit the buyer also as he/she will get to see the jewelry also.
Has a fair history of buying diamonds
Most of the diamond buyers are regular traders. There are chances that you may not be their first buyer. Thus, if possible, you must enquire about their experience. To do this, you can take the help of people around you. Just enquire about their behavior in the past deals. And, details such as time taken to make the payment, and after buying relations must be noted down.
Does not hurry in fixing the deal
We have seen cases where people come across a buyer who is in a hurry of buying the diamond. And, after insisting on buying the diamond, they do not pay the price. Thus, to avoid such fraud, you must keep a check on your buyer that he/she does not hurry much.
Pays attention to the quality of diamond
Good diamond buyers are always concerned about the quality of a diamond. Hence, if your diamond buyer is genuine, then she/he will definitely ask about the diamond characteristics. And, if this is not the case, then you should be concerned a little bit.
Pays the amount at the right time
The worst part of doing a private deal is the delay in payment. Many people do not send the payment on time. But, one should avoid this condition. Before making a deal, you must stick to the date by which you want the payment to be done. This eliminates the chances of following the person in the paid search.
Conclusion Thoughts
So, here comes an end to this guide. We hope that this guide helped you in getting a clear picture of the resale of diamond rings. The reselling of diamond jewelry is a personal choice. And, you need to really work all day hard to get the right deal.