How Designers Completely Changed the Market of Diamond Rings
Many men and women out there have several items of jewelry in their possession (like vintage diamond) that they have not touched or worn in a long time yet preserve it safely because of the emotional and sentimental value attached to it. 
These could include gifts in the form of ancestral heirlooms that a beloved family member could have left behind for the sake of the memories attached to the precious items or it could be a present from a close friend or a flame from the past that many safeguards for posterity or simply as memorabilia.
Several people also discontinue wearing unique engagement rings and other forms of jewelry like earrings or pendants. Jewelry which once used to complement their style and preference but does not anymore as that particular type of jewels may not have been suitable for people for their daily wear.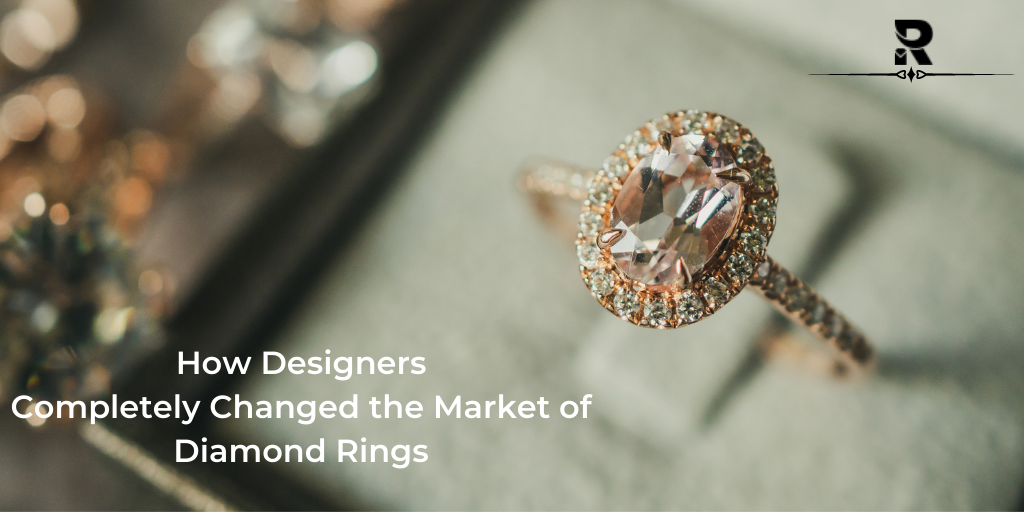 Instead of allowing these precious pieces of jewelry that are most often studded with stunning gemstones to be neglected indefinitely because of their outdated yet invaluable design, the customers can always refashion the components and transform their old jewelry into something new and contemporary by pouring in new life into the fragments taken from the original setting. 
Hence, that item of jewelry will now be a dazzling combination of style and beauty that fits one's personal preferences but also retains the sentimental emotions embedded in the gems. Like a unique wedding ring could be modified and be converted into a ring which would fit the modern world. 
The design of your jewel will depend on what you'll get the most use out of the value and size of the diamond. Larger single diamonds that are, within the range of D-H quality and have a clarity grade of VVSI or VSI are better for jewelry. Since you may want to enjoy the stone on your hands—which is probably the only way one wears jewelry that he/she can see without having to look at a mirror. You can deal with all sorts of shapes and cuts to create the appearance of a ring that you want for your wardrobe.
In addition, if you have inherited a vintage diamond ring that has smaller diamonds, but again in a design that you do not like and will never wear, then you can remove the diamond from the ring and introduce it to an entirely different type of jewelry. You can covert that ring into a Pandora ring, Stackable ring or even a promise ring.
Any diamond cut can work for single necklaces and pendants that are jewelry classics in a lady's ensemble, and if you are a bit nostalgic, you can work with the designer to come up with a design that can incorporate what you are looking for. 
In case your stone is a vintage cut, such as a rose, a rug, an old mine or a European one, it can be molded into a modern iteration of a past style.
Single Stones can also be incorporated into earrings, with a variety of diamond cuts. When they are set in 18K yellow gold in a modern bezel or hexagonal design, they establish a relevant look for the modern-day and earrings that can be passed on over multiple generations. If you want to turn your stones with a delicate elegance, a touch of shine and lasting beauty, then redesigning them is the right option.
Also read: What Is The Good Cut Quality For Sparkling Diamond?
Here are five of the easiest ways to modernize your heirloom ring:
Don't change the original design
Antique jewelry is slowly gaining recognition in contemporary fashion trends.
In case you really like the original style of your heirloom ring, you can restore, refurbish and resize it according to your wish, and then happily wear it. Like in the case of you possessing a unique wedding ring it is obvious that you wouldn't want to ruin the design with modernity. Hence a little touch here and there will make it good as new. 
Adding additional stones to the band
Jewelry shops had a small supply of precious stones, and most of them were costly. Nowadays, the jewelry industry provides a much broader variety of diamonds and other precious gems at more reasonable prices.
If you really like the band and the collection of stones on the ring, think about giving it a fresh identity by swapping the old gemstones with newer ones. The new stones can be a similar type of stone that the ring had, but with a smaller size or a different cut. You may also choose a certain kind of gemstone. If you wish to substitute the main diamond or accent diamonds in your ring, you can either keep the antique stones for their nostalgic value or evaluate them and probably sell them.
Reshape the stones in the old ring
Based on the age, vintage diamonds can have an old European cut or an older round brilliant cut variant. Other precious stones, such as emeralds, rubies and sapphires, which were cut years earlier may have had a cushion, baguette or oval shape.
These old cuts are exquisite in their own right, but they've also been revised in recent times. New round brilliant cut (also known as Tolkowsky cut) and revised fancy cut offer diamonds and other precious gems even more beauty and charm than their older peers.
One may modernize the family ring by merely offering a modified cut to the precious stones.
Change the band but keep the stones.
Diamonds and the other precious gems in a ring are generally the most expensive part of the ring. If your ring is not appealing to you, probably remove its precious stones and incorporate them into a new engagement ring. This new ring can be formed by melting the band of the previous ring. One can also hold on to the band of the hereditary ring because of its nostalgic meaning.
Make a new ring that is inspired by the heirloom
It is possible to take elements of your heirloom that you desire and integrate them into a completely new ring.
Irrespective of the method you choose to modernize your heirloom ring, be willing to give it a special touch, for example, to engrave some very meaningful and precious words on the band. Adding a special touch renders the Diamond ring a symbol of oneself, and also a symbol of those who have worn it in the past.
Modernizing your diamonds gives a feeling of uniqueness and a refreshing spirit for your wardrobe. You're one-of-a-kind, so then why shouldn't your outfit represent that and give you a means of keeping the nostalgia alive.
Also read: Buying Certified Diamonds – GIA or IGI ?
Conclusion Thoughts
It is true that many individuals have an unexplainable attachment to a particular piece of jewelry. It may have been passed on for generations or may have been given to them by someone special. However, in many cases, those pieces of jewelry don't tend to match with modern outfits and the modern world in general. In such cases, it is wise to transform and make a few changes to your jewel making it easier for you to wear it and cherish it!